Cumberland Gulf Acquires Rights to 75 Mobil Stations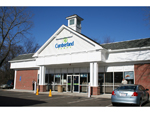 FRAMINGHAM, Mass. -- The Cumberland Gulf Group purchased ExxonMobil's real and contractual interests in 75 properties and a petroleum distribution fleet located in Suffolk and Nassau Counties on Long Island, N.Y.

"We are proud to welcome Mobil, one of the premier brands in the Northeast, as a part of our business portfolio," Joseph Petrowski, CEO of Cumberland Gulf Group of Companies, said in a statement. "Adding these high quality sites fits with our company's long term strategy of providing multiple quality brands to the motoring public."

The stations will remain Mobil-branded, and will be a combination of company-operated and dealer-operated locations, according to the company.

In addition, all Mobil employees at the company-operated locations and in the petroleum distribution fleet are expected to be offered employment with Cumberland Farms.

"What drives successful retail businesses are the people," Petrowski added. "We are looking forward to the Mobil staff joining the Cumberland Farms family and participating in our continued growth."

In other Cumberland Farms news, the chain's store locations in New England, the mid-Atlantic and Florida are offering $3 Visa and $3 Discover reloadable prepaid debit cards.

"By offering its customers a $3 Visa or $3 Discover reloadable card, Cumberland Farms will now be able to compete with any retailer on the basis of price for a reloadable card," said Jerry R. Welch, chairman and chief executive officer of nFinanSe, which is working with the retailer.

The cards feature real-time text message alerts, online bill pay, 99-cent ATM withdrawal fees, direct deposit and no hidden fees, Welch said.

nFinanSe's reloadable prepaid Visa and Discover cards carry a 2.95 top-up fee and a monthly maintenance fee of $2.95. They offer free 24/7/365 live agent customer service in English and Spanish, free employer direct deposit, free real-time transaction text messages and free PIN and signature transactions.

Cumberland Farms operates in 11 states.