Cumberland Gulf CEO Joe Petrowski Stepping Down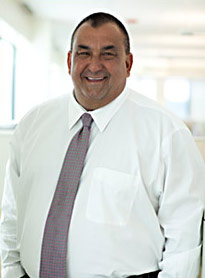 Joe Petrowski
FRAMINGHAM, Mass. -- Joe Petrowski, CEO of The Cumberland Gulf Group, is stepping down from his position and moving to a new role as strategic advisor to management and the board of directors, effective Oct. 1. Chairman of the Board Lily Bentas will serve as interim CEO.
"This change comes at an exciting time for our organization. Thanks to thousands of dedicated team members throughout The Cumberland Gulf Group, we continue to achieve a high level of success and are well positioned for future growth," said Bentas. "In particular, we would like to thank Joe for his many contributions that have helped to bring us to where we are today and look forward to his continuing assistance as a strategic advisor in the future."
In her capacity as interim CEO, Bentas will work closely with Ari Haseotes, chief operating officer of The Cumberland Gulf Group and president of Cumberland Farms, and Ron Sabia, executive vice president of The Cumberland Gulf Group and president of Gulf Oil LP.
The Cumberland Gulf Group is a strategic amalgamation of Cumberland Farms Inc. and Gulf Oil LP. As part of today's announcement, the company also said it is on track for a very strong fiscal 2013, which ends Sept. 30.