Delek US Half-Year Revenues Up 77 Percent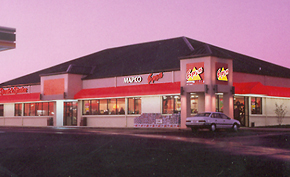 BRENTWOOD, Tenn. -- With its Tyler, Texas refinery back on line and operating at near-peak capacity, Delek US, operator of 425 company-operated MAPCO Express and other convenience stores, reported revenues in the first half of 2010 were $1.86 billion (NIS 7.1 billion) compared with $1.5 billion (NIS 4 billion) in the first half of 2009, an increase of 77 percent.

The company's refinery was closed for large portion of the first half of 2009 for repairs and upgrades, the company noted. Net loss in the first half of 2010 was $525,000 (NIS 2 million) compared with a net income of $35.2 million (NIS 134 million) in the first half of 2009. However, second quarter net income hit $14.454 million (NIS 55 million) compared with a loss of $35.7 million (NIS 136 million) in the second quarter of 2009.

In the second quarter the company saw strong demand for refined products in each of its operating segments, and operated the Tyler refinery at or near peak capacity for the duration of the quarter, the company noted. The second quarter also demonstrated improved Gulf Coast refining economics and elevated retail fuel margins.

In the retail segment in the second quarter, strong same-store sales of fuel and merchandise led to one of the best quarters in retail in nearly two years, Delek said in a statement.

Delek US is part of Israel-based Delek Group, which has investments in upstream and downstream energy, water desalination and power plants globally.