Denver Shoppers Have New 'Choice' With Latest C-store Opening
Get great content like this right in your inbox.
Subscribe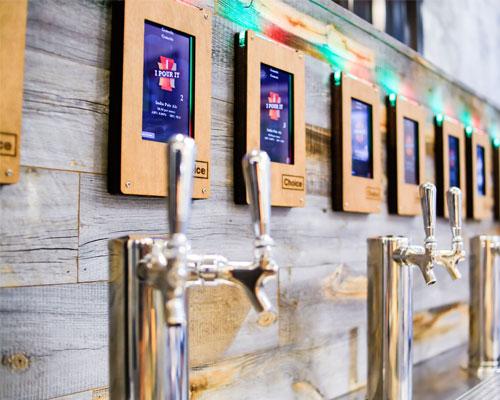 DENVER, Colo. — Denver shoppers now have a new "choice" when it comes to choosing a new convenience store to shop.
Choice Market held its grand opening at 5 a.m. on Oct. 13 at 1770 Broadway. The c-store is open 24 hours a day, 365 days a year, reported Westword.
"This is a new kind of convenience store," said Mike Fogarty, founder and CEO of Choice. "We're open 24/7, we have good product diversity and quick transaction times — but we're much more of a small-format grocery store. That's how our target market shops these days: They shop for prepared foods they can eat now, and they're going to the grocery store three to four times a week instead of once on a Sunday. We just don't think grocery stores have kept up with that shift. [I] think this will fill the gap in a millennial generation; it suits their needs a little bit more."
Choice's offers are broken down into three channels: a sizable made-to-order menu, a grocery selection, and typical c-store items like toiletries, paper goods and cleaning supplies. The made-to-order menu consists of breakfast dishes, smoothies, salads, sandwiches, flatbreads and bowls. There is also a broad selection of espresso drinks brewed from Corvus beans.
As for groceries, Fogarty told the news outlet that in addition to raw ingredients like produce, pasta and chicken, and packaged goods like hummus and canned soup, the shop will sell prepped items like meatballs, and plans to eventually offer meal kits.
Choice also provides a number of ways for customers to shop. They can stop by the actual store, order online for pick-up, or opt for delivery through Postmates. Self-checkout is available in-store to streamline the shopping experience. A mobile app is forthcoming, Fogarty added.
"We wanted to create an experience where you can interact with Choice any way that you please," he explained.
The market comes with tables indoors as well as seating at the patio. Alcohol — including beer, wine and kombucha — is available from a self-serve tap system, but it must be consumed on the premises. Fogarty hopes that the convenience-store laws will eventually loosen enough so that Choice can sell full-strength six-packs and not just 3.2-ounces of beer.
The first Choice location has been three-and-a-half years in the making, but Fogarty said the company is already looking at expanding beyond one store. The founder and CEO is exploring real estate in RiNo, LoHi and Platt Park, as well as outside of Denver.
"Because of the format, size and digital experience, we could plug holes throughout Denver," he said. "We're filling gaps in areas that don't have a traditional grocery store in the vicinity."
Fogarty believes what will differentiate Choice from its competitors is its supply chains.
"What's unique about us is our commitment to local purveyors. That makes for a more difficult and complex supply chain, but it provides products our customers are looking for. We engage local purveyors — Rosenberg's, Tender Belly — and that creates this micro-supply change. If we did this in Madison, Wis., we'd set up the same situation there with coffee, bread and cheese sourced locally. That rewards smaller, regional purveyors and provides an outlet for them," he explained.
To celebrate the grand opening of Choice, the c-store offered a free cup of drip coffee to every customer, and one free glass of beer or wine to customers who stop in from 4 p.m. to 7 p.m.