07/09/2018
Despite Competition, Outlook for Salty Snacks Remains Bright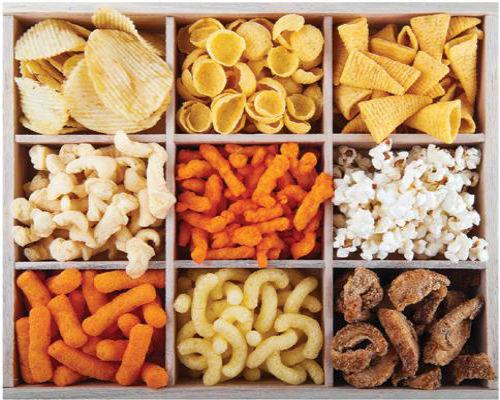 ROCKVILLE, Md. — Despite competition, salty snacks — such as potato chips, popcorn and pretzels — will continue to see growth, market research firm Packaged Facts' latest report shows.
According to Salty Snacks: U.S. Market Trends and Opportunities, retail dollar sales of the U.S. salty snacks industry grew to $24 billion in 2017, with a compound annual growth rate (CAGR) of nearly 4 percent between 2012 and 2017.
"In recent years, more consumers have moved away from the traditional three meals per day and shifted into a lifestyle involving increased snacking, or multiple smaller meals, throughout the day," commented David Sprinkle, research director for Packaged Facts.
Contributing to the ubiquitous consumption of salty snacks is that they are readily available in vending machines, grab-and-go retail outlets like convenience stores and gas stations, and featured in locations conducive to impulse purchases, like checkout lanes. These factors offer stability to the U.S. market for salty snacks, according to Packaged Facts.
However, salty snacks also face competition from other snacks, such as chocolate and non-chocolate confections, cookies and crackers, as well as food choices that are perceived to be healthier, such as nuts, seeds and dried and fresh produce.
Despite the competition, the outlook for salty snacks remains bright. Looking ahead, Packaged Facts forecasts the U.S. salty snacks market will exceed $29 billion in 2022.
Future growth is expected to come from:
Flavorful products that are also healthy and nutritious to satisfy the growing demand among consumers who want to indulge without the guilt.

New taste and flavor combinations will continue to flourish.

"Better for you" snacks will continue to use alternative (non-potato) ingredients and include different proteins, grains, vegetables and superfoods.

Product developers will evolve technology to continue developing different shapes and textures.
The 59-page Salty Snacks: U.S. Market Trends and Opportunities report can be purchased here.
Rockville-based Packaged Facts is a division of MarketResearch.com, which publishes market intelligence on a wide range of consumer market topics, including: consumer demographics and shopper insights, consumer financial products and services, consumer goods and retailing, consumer packaged goods, and pet products and services.