11/06/2017
The Digital Transformation of the C-store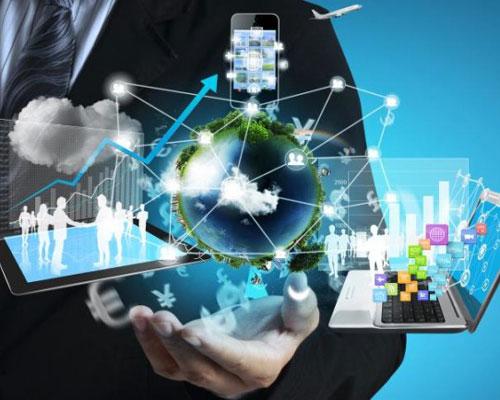 Today's retail environment requires that convenience stores look to new strategies to grow market share against a growing list of competitors. Quick-service restaurants and grocery stores are trying to regain business lost to c-stores' foodservice offerings, and the Walmarts and other mass merchants, dollar stores and online retailers have also entered the foodservice category.
For today's c-store, the focus must be on the customer experience, customer retention and profitability, but c-store franchises are scrambling to identify ways to achieve these goals.
Perhaps the most impactful strategy is the digital transformation of the c-store. Let's focus on three digital transformation strategies that can achieve these goals:
Mobile payments;

Personalization; and

Digital signage.
Mobile Payments
For most convenience store customers, the biggest convenience is being able to buy what they need as quickly as possible. For an increasing number of shoppers, paying by mobile device is the perfect solution.
According to BI Intelligence, in-store mobile payments will reach $503 billion by 2020, reflecting a compound annual growth rate of 80 percent between 2015 and 2020. Mobile payments overall will increase even more when in-store payments are considered along with mobile remote payments.
Mobile payments are made through an app or mobile wallet, which stores customer credit card details so that they can pay for things digitally. A customer can download a mobile wallet app on their phone and add credit or debit card information that will be stored securely.
With mobile payments, the c-store customer no longer has to reach for his/her wallet for bills or a credit or debit card. The customer can now simply present their phone — to which most consumers are tethered these days — at purchase and be on their way more quickly.
The use of mobile payments actually increases the security of customer transactions. With the apps that facilitate mobile payments, consumers can be required to verify their identity in several ways, reducing the possibility of the theft of financial or identity data.
The use of mobile apps provides more than just convenience for customers and, importantly, for c-stores: It provides an opportunity to integrate payment systems with current promotions, loyalty and rewards programs, store location and hours information — even food nutrition information — to cross-sell and upsell additional purchases.
As for the store infrastructure required, the latest credit and debit card processing terminals are equipped with the technology to facilitate payments from mobile apps, and the cost to upgrade is not as great as one might imagine.
Personalization
One of the strengths of online stores is that they enhance the purchaser experience by offering personalized recommendations for additional "purchasing opportunities." One common instance of such recommendations is when a consumer is shopping for airline tickets and, inevitably, is presented with recommendations for rental cars and hotels.
C-stores can bring this same level of personalized recommendations to the purchase of in-store items. For example, when a customer orders a sandwich from a touchscreen kiosk — or from a store's mobile app — the store's point-of-sale (POS) system can respond to the sandwich order with, "Would you like potato chips or a drink with your order?"
Perhaps customer purchase history shows that when a customer purchases more than two liters of soft drinks during the weekend, they are 35 percent more likely to also purchase bags of ice. With today's technology, a c-store's POS system can use historical purchase data to make relevant product recommendations — e.g., "Do you need ice with your soft drink purchase? Our 10-pound bag is just $2."
The insights into customer behaviors enable an improved customer experience, ensuring they leave the store with all they need. But the insights also give stores the ability to increase the basket size by automating the upsell and cross-sell process without depending upon store personnel to do the selling.
Digital Signage
Speaking of upselling and cross-selling, digital signage can be a powerful tool to facilitate these selling opportunities. Bright LCD or LED signs at a gas pump can be used to lure drivers into the store for purchases. And the selling messages can be easily rotated to promote multiple products a day.
Stores can promote breakfast sandwiches and coffee in the early morning hours and then quickly and conveniently switch to snacks, lunch sandwiches and hot meals at 11 a.m.
Using digital signage, c-stores present a cleaner, more modern and engaging customer experience. Whether placed at a gas pump or in the store, they eliminate the static and cluttering posters and flyers that formerly were taped to store windows. And digital signage presents information and buying opportunities in a way many customers, especially younger ones, have come to expect.
Digital signage selling messages offer c-stores an additional selling opportunity, too: offering advertising space to the brands it sells in the store or to non-competing local businesses (e.g., a nearby automobile dealer or the local hardware store).
Conclusion
As with many technologies, digital transformation technologies for the c-store are evolving. Stores that want to improve their competitive positions should aim to not just play catch up, but to look to the latest advances in c-store technology to build systems that are innovative and long-lasting.
This will increase the chances that the transformation will not just be window dressing, but will achieve the store's goals of improving and personalizing the customer experience, attracting and retaining customers, and improving store profitability.
Dennis Egen is founder and president of Engine Room Technology, an IT, cybersecurity and technology consulting firm in Philadelphia. He can be reached at (215) 681-8824 or [email protected]. Sean Trapani is co-founder and chief creative officer of Cinch, a creative solutions company in Philadelphia. He can be reached at (215) 645-0341, ext. 705 or [email protected].
Editor's note: The opinions expressed in this column are the authors' and do not necessarily reflect the views of Convenience Store News.