Dr Pepper Brand Drops Nationally With MTV Push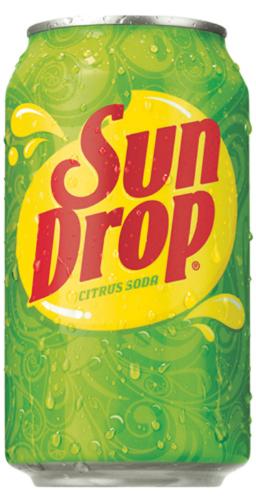 PLANO, Texas -- Citrus soda Sun Drop has been around since 1949 and is favorite among consumers in the Carolinas and the Midwest, but now Dr Pepper Snapple Group and Viacom's MTV Network are teaming up to bring it to the national arena.
With the new marketing approach, DPS hopes to tap into MTV's ability to reach and connect with younger consumers. MTV Scratch, the music channel's new in-house creative team, will spearhead the Sun Drop campaign.
"Sun Drop has an incredibly passionate fan base, and we believe MTV can help us broaden that connection with millennials who can take it to the next level," said Jim Trebilcock, executive vice president of marketing for Dr Pepper Snapple Group. "MTV knows this generation of consumers better than anyone, and their marketing reach will help drive demand for Sun Drop and expand national distribution."
Adds Ross Martin, executive vice president for MTV Scratch, "Sun Drop lovers nationwide have waited long enough. We're teaming up with Dr Pepper Snapple to bring Sun Drop fans the taste they love and crave and a fresh new citrus flavor to those about to try it for the very first time. We're psyched to be teaming up with visionary marketers at DPS to spread the Sun Drop love across the country."
Sun Drop ranks among the top five brands in the markets where it is currently available. Flavored beverages are the fastest growing segment in all carbonated soft drinks, representing more than 50 percent of all carbonated soft drink retail sales in measured channels, according to DPS.
MTV Scratch will develop all the brand marketing for Sun Drop, including new packaging graphics, advertising and promotions. Sun Drop will also be featured in MTV programming, like the 25th anniversary season of "The Real World" and MTV's college network indie music tent pole during the SXSW festival in Austin, Texas.
Sun Drop will be available at major retailers in 2011.