E15 Summer Sales: Is Change on the Horizon or Is It a Pipe Dream?
Get great content like this right in your inbox.
Subscribe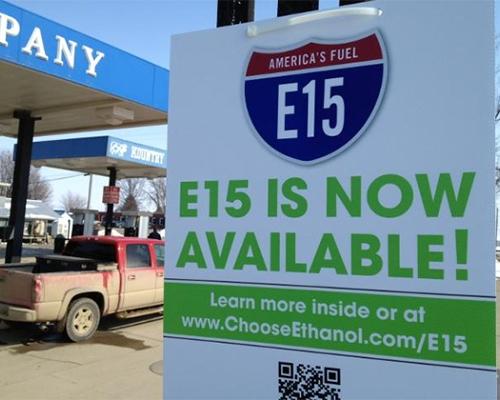 NATIONAL REPORT — Year-round sales of E15 fuel could be on the horizon, but it's not going to happen tomorrow, according to the Renewable Fuels Association (RFA).
On Oct. 9, President Donald Trump followed up on previous campaign promises by calling for the Reid Vapor Pressure waiver, which would allow summertime sales of E15. But no real changes have occurred yet.
"This did not make E15 available overnight," Robert White, vice president of industry relations for RFA, said during a recent webinar hosted by the association. White was joined by Fuels Institute Executive Director John Eichberger.
White clarified misinformation that has circulated since the president's announcement. For instance, the move would not force anyone to offer E15 and would not force the replacement of E10 or E0 fuel. It would only allow conventional fuel markets to offer E15 during the summer volatility season of June 1 to Sept. 15.
Current Environmental Protection Agency (EPA) regulations prevent retailers in much of the country from offering E15 from June 1 to Sept. 15. Gasoline typically contains 10 percent ethanol. The EPA currently bans E15, a higher ethanol blend, during the summer months because of concerns that it contributes to smog on hot days.
Allowing E15 summer sales could lead to growth in the number of fuel retailers that offer E15, even during the non-summer months, according to Eichberger. He noted that while top convenience and fuel retailing industry chains, such as Sheetz Inc., QuikTrip Corp., Cumberland Farms Inc. and BP plc, offer E15 today, the Fuels Institute has heard from multiple retailers that the key impediment to offering E15 is the summer restriction, as offering fuel that cannot be available at the pump year-round carries additional costs.
"We'll see what kind of impact [the president's announcement] has. This might come down to a court decision," Eichberger said, adding that legal perspectives differ on whether the current administration can end the restriction or if only Congress can do so under the Clean Air Act. 
While this debate must be resolved ahead of the 2019 summer driving season, and may not have a direct impact on 2019 in terms of the number of stations that offer E15, the announcement opens the door to expansion, Eichberger said. It could lead to thousands of sites offering E15 in a few years.
The webinar also provided attendees with a refresher on E15-related information, such as which vehicles are approved for E15 use; proper dispenser configuration; and approximate cost for E15 readiness. The RFA's E15 Retailer Handbook, which is available in hard copy or online, provides more specifics and guidance.
The presenters cautioned retailers to ensure they are in compliance under existing regulations if they do offer E15, and to not listen to those who may not have the knowledge or authority to give them clearance on various aspects of it, such as the local fire marshal.
While the current summer restrictions have "been a challenge" and the road ahead is likely to be a long one, White urged fuel retailers to turn to the RFA for aid.
"We are here to help you," he said.