E85 Demand Cools in Minnesota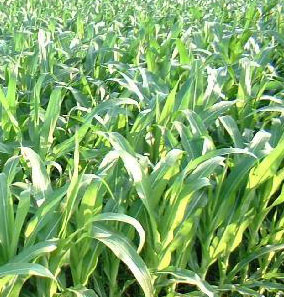 ST. PAUL, Minn. -- Since hitting a peak in 2008, the volume of E85 sales in the state of Minnesota has fallen around 25 percent, and the number of gas stations and convenience stores with E85 pumps has begun to decline, reversing years of slow but steady growth, the Pioneer Press reported.

E85 has struggled to penetrate the consumer market across the state, especially in urban areas. This reversal is especially noteworthy because Minnesota has been the nation's undisputed leader in E85's promotion, support and availability. In a state that lacks fossil fuels, E85 had been heralded as a homegrown alternative that Gov. Tim Pawlenty once called "one of the most important issues and economic tools for all of Greater Minnesota," the report noted.

Now, the gas station nearest to the Governor's residence has shut down its E85 pump.

"I know some members have put it in and it really hasn't done much for them, so they're trying to convert" the pumps back to gasoline, said Lance Klatt, executive director of the Minnesota Service Station and Convenience Store Association. "The volume that was projected isn't there."

Last year, Minnesota motorists bought fewer gallons of E85 than they did in 2006 despite incentives from the state and federal government. Both urban and rural Minnesotans are buying less E85 today than they did in 2006, according to the newspaper report.

However supporters believe E85's shifting fortunes is more about the recession and the whipsaw pricing of gasoline. It hasn't diminished their hopes for the fuel blend of 85 percent ethanol and 15 percent gasoline. "Use of E85 goes through cycles," said Bob Moffitt, spokesman for the American Lung Association in Minnesota, which likes the clean-air benefits of ethanol. "We're on the climb this year."

This is holding true at CHS Inc., the Inver Grove Heights, Minn., cooperative that owns the Cenex brand and bills itself as the nation's largest branded retailer of E85 fuel.

"For most of this summer, we've seen a surge in demand for E85," with volume up roughly 20 percent, said Dustin Haaland, CHS' director of renewable fuel supply.

E85 supporters also point to other optimistic signs. For instance, the number of flex-fuel vehicles capable of burning both E85 fuel and regular gasoline passed 8 million and keeps growing. Coastal regions are finally getting some E85 pumps at their gas stations. Government institutions such as the U.S. Postal Service have picked up the E85 banner. And they maintain the need for oil alternatives is even clearer after environmental disasters such as the Gulf oil spill.

Supporters acknowledge E85 has a tiny foothold in the overall fuel marketplace. Phil Lampert with the pro-ethanol group Growth Energy said of the 162,000 gas stations in the country, just 2,300 -- or around 1.4 percent -- sell E85. That includes both E85 pumps and newer blender pumps that let consumers choose the percentage of ethanol they want.

To make bigger inroads, the ethanol industry is seeking a federal tax credit that would subsidize the installation of 200,000 blender pumps across the U.S. The proposal has some support among Corn Belt legislators, but faces big hurdles in Congress, the newspaper reported.

The ethanol industry is also focusing hard on other ways to increase sales, such as urging the government to raise the 10-percent limit on ethanol blends.

Despite the challenges, industry insiders still think E85 has a viable future.

"The distribution network continues to grow, the number of flex-fuel vehicles continues to grow, so I would probably categorize it as a niche fuel that's finding its place," said CHS' Haaland.