End of Casey's Courtship?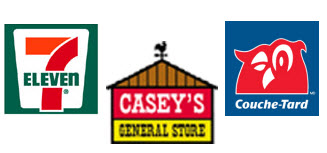 ANKENY, Iowa -- With the preliminary results showing that Alimentation Couche-Tard's slate of director nominees for the board of its takeover target, Casey's General Stores Inc., was rejected at last week's annual shareholders meeting of the Midwest retailer, analysts are debating the next move for the Canadian retailer, and its rival bidder, 7-Eleven Inc.

Laval, Quebec-based Couche-Tard is unlikely to abandon its five-month effort to acquire Casey's, and will probably extend its $38.50-a-share bid until 7-Eleven makes official its non-binding, $40-a-share offer it extended to Casey's earlier this month, a Reuters report stated.

If this occurs, Casey's and 7-Eleven would have to negotiate a deal, while Couche-Tard waits, the report stated, noting analysts told the news agency the price will probably have to go higher than $40 per share for Casey's and its shareholders to be satisfied.

"If 7-Eleven doesn't do anything now, I think you are going to see some pretty mad shareholders," a source with knowledge of the Casey's takeover process, told Reuters. "As time passes, you're going to see pressure build on Casey's to indeed deliver something."

If Casey's and 7-Eleven reach agreement, expect the price to be "well north of $40 a share," Ben Brownlow, an analyst with Morgan Keegan & Co., told the news agency.

Other analysts still question the proposed 7-Eleven/Casey's combination. "Synergies appear limited in our view," BMO Capital Markets analyst Karen Short said in a research note cited by Reuters.

Others called the outcome of the annual meeting "anticlimactic." Irene Nattel, analyst with RBC Capital Markets, was cited by The Financial Post as stating in a note: "While the outcome of the shareholder vote is certainly good news for Casey's, the result was somewhat anticlimactic as four proxy advisory services had already issued opinions last week backing the existing Casey's board."

Regarding Couche-Tard's bid, she added: "Unless Couche-Tard raises its offer to at least the US$40 range, it is difficult to see how Couche-Tard can be part of the current process. But for Couche-Tard, at prices in the +US$40 range, return calculations start to erode, and we would view a Couche-Tard offer well in excess of US$40 as somewhat unlikely."

Echoing the opinion was Bill Kavaler, an analyst at Oscar Gruss & Son Inc. in New York, in a Bloomberg News report. He said the nominee rejection wouldn't end the company's chances at an acquisition of Casey's, as long as Couche-Tard improves its offer. "What part of $40 do the Canadians not understand?" he said in a telephone interview with the news organization before the meeting. "I don't think they are going to start even talking about a deal until Couche-Tard offers at least $40."