Energy North Group Joins VP Racing Fuels Retail Branding Program
Get great content like this right in your inbox.
Subscribe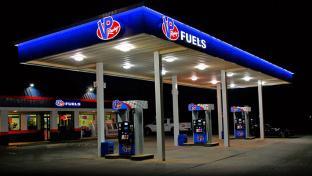 LAWRENCE, Mass. — Energy North Group (ENG), a player in both wholesale distribution and retail operations throughout New England and New York, entered into a branding agreement with San Antonio-based VP Racing Fuels Inc.
"The new relationship between VP Racing and the Energy North Group has been positive and, most importantly, our customers have seen some real benefits with the VP Racing brand," said Pat O'Connell, executive vice president at Energy North Group.
VP Racing Fuels' retail branding program enables gas stations and convenience stores across the United States to be branded as VP Racing Fuels, with each providing distribution for VP's other product lines, including ethanol-free VP Small Engine Fuels, VP Madditive performance chemicals, VP Hi-Performance Lubricants, VP PowerWash, and VP PowerMaster hobby fuels for R/C racing.  
The retail branding program also helps operators reduce their credit card processing expenses and lower their cost of supply, as well as increase revenues with new profit centers built on VP-branded products, all while gaining more control over their business, according to the company.
In addition to supplying branded and unbranded fuel to retail dealers in excess of 300 million gallons per year, Energy North Group operates more than 40 convenience store properties in New England. The company also provides residential home heating oil in its home state of Massachusetts, as well as in neighboring New Hampshire.
"The relationship with Energy North Group in those regions could be huge for both companies. ENG is the big player in New England. Plus, they have set their sights on expanding, and positioning themselves to do big things," said Alan Cerwick, president of VP Racing Fuels.