12/28/2017
With Expansion on the Horizon, Rutter's Forecasts Busy 2018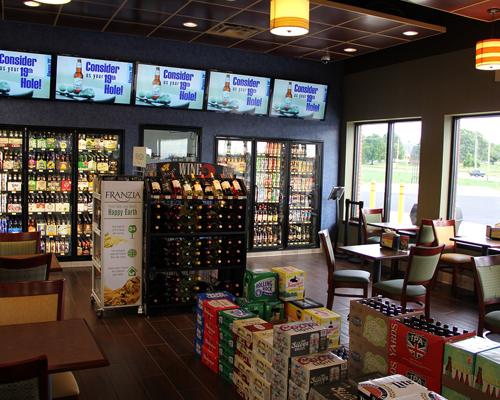 YORK, Pa. — One word may apply to Rutter's in 2018: growth.
The convenience store retailer is preparing to open its expanded corporate support office in the new year, doubling the size to create more opportunities for growth in 2018.
Those opportunities will build upon the base Rutter's put into place in 2017.
"It has been another great year for everyone at Rutter's. We opened three new stores and remodeled 20 stores. We enjoy supporting charities and organizations dedicated to making a difference in the lives of children and customers in the communities we serve," said Scott Hartman, Rutter's CEO and president.
"With plans to double the size of our office in February, build nine new stores and complete 38 store remodels (including beer caves, flex fuels and gaming rooms) we look forward to another fantastic and busy year in 2018," he added.
The convenience retailer is also busy growing its offering inside the store. Since September 2016, shortly after Pennsylvania passed Act 39, Rutter's has opened 16 beer caves in its stores and has another 12 in the works.
In all, Rutter's beer caves are spread across eight Pennsylvania counties: Adams, Cumberland, Franklin, Lancaster, York, Berks, Dauphin and Blair. In five of these counties, the retailer was the first convenience store to offer customers beer: Mercersburg in Franklin County, Leola in Lancaster County, Newberrytown in York County, Hamburg in Berks County and Middletown in Dauphin County.
Rutter's walk-in beer caves are kept at 29 degrees, and contain a wide assortment of craft, domestic and imported beers and ciders. Singles and six-packs are available in the front cooler doors, while 12-packs are located inside the beer cave.
Hours for beer sales at Rutter's beer caves are Monday thru Saturday from 7:00 a.m. until 2:00 a.m. and on Sunday from 9:00 a.m. until 2:00 a.m. 
"We were very happy with the passing of Act 39 and have been running with the opportunity it has given us ever since. We hope to open even more stores in the next year and add wine to as many locations as we can. We want to give our customers the most convenience possible and cannot wait to see where this takes us over the next few years," said Robert Perkins, vice president of marketing.
In addition, Rutter's closed out 2017 with more than $715,000 given to central Pennsylvania charities. Some of the charities the retailer supported in 2017 were:
Crispus Attucks: $50,000

YMCA of York County: $42,800

Office Secret Santa: Employees from Rutter's donated to organizations of their choice. They gave out $29,000.

Junior Achievement: $28,300

Make-A-Wish Greater PA & WV: $27,200

Leg Up Farm: $25,900

Penn-Mont Academy: $25,000

Second Century Scholarship Fund: $25,000

Creative York: $25,000

Appell Center for the Performing Arts: $20,000
Plus, over the past 14 years, Rutter's Children's Charities has donated over $6.2 million to support charities in the communities it serves.
Now under the 10th generation of family leadership, York-based  Rutter's operates 69 convenience stores throughout central Pennsylvania, a real estate company, family farm and a beverage company serving the Mid-Atlantic region.