ExxonMobil Sues FX Networks for Logo Infringement
NEW YORK – Exxon Mobil Corp. filed suit in federal court yesterday to block FX Networks LLC and its studio affiliates from using a logo the company says infringes on its own logo, reported Bloomberg. FX Networks, Twentieth Century Fox Film Corp. and Twenty-First Century Fox Inc. launched the FXX television network last month using a logo that features an interlocking XX design.
ExxonMobil, whos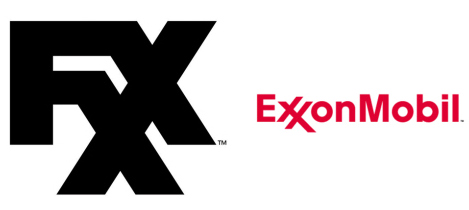 e logo also features interlocking Xs, requested that the network change the design, but it refused to do so, according to the lawsuit.
"ExxonMobil has invested many millions of dollars for more than four decades in advertising and promoting [its logo]," David Beck, attorney for ExxonMobil, said in the filing.
The lawsuit seeks a court order preventing the network from using the current design "and any other mark confusingly similar," along with treble damages. The filing includes several citations to online postings in which viewers question whether the logo indicates a relationship between FXX network and ExxonMobil, according to the report.
"This lawsuit is entirely meritless," said Julie Henderson, spokeswoman for FX Networks, adding that it is "unfathomable" that consumers would confuse the two logos. "We are confident that viewers won't tune into FXX looking for gas or motor oil, and drivers won't pull up to an Exxon pump station expecting to [view] 'It's Always Sunny in Philadelphia.'"