Family Express Adds Oatmeal to Its Offerings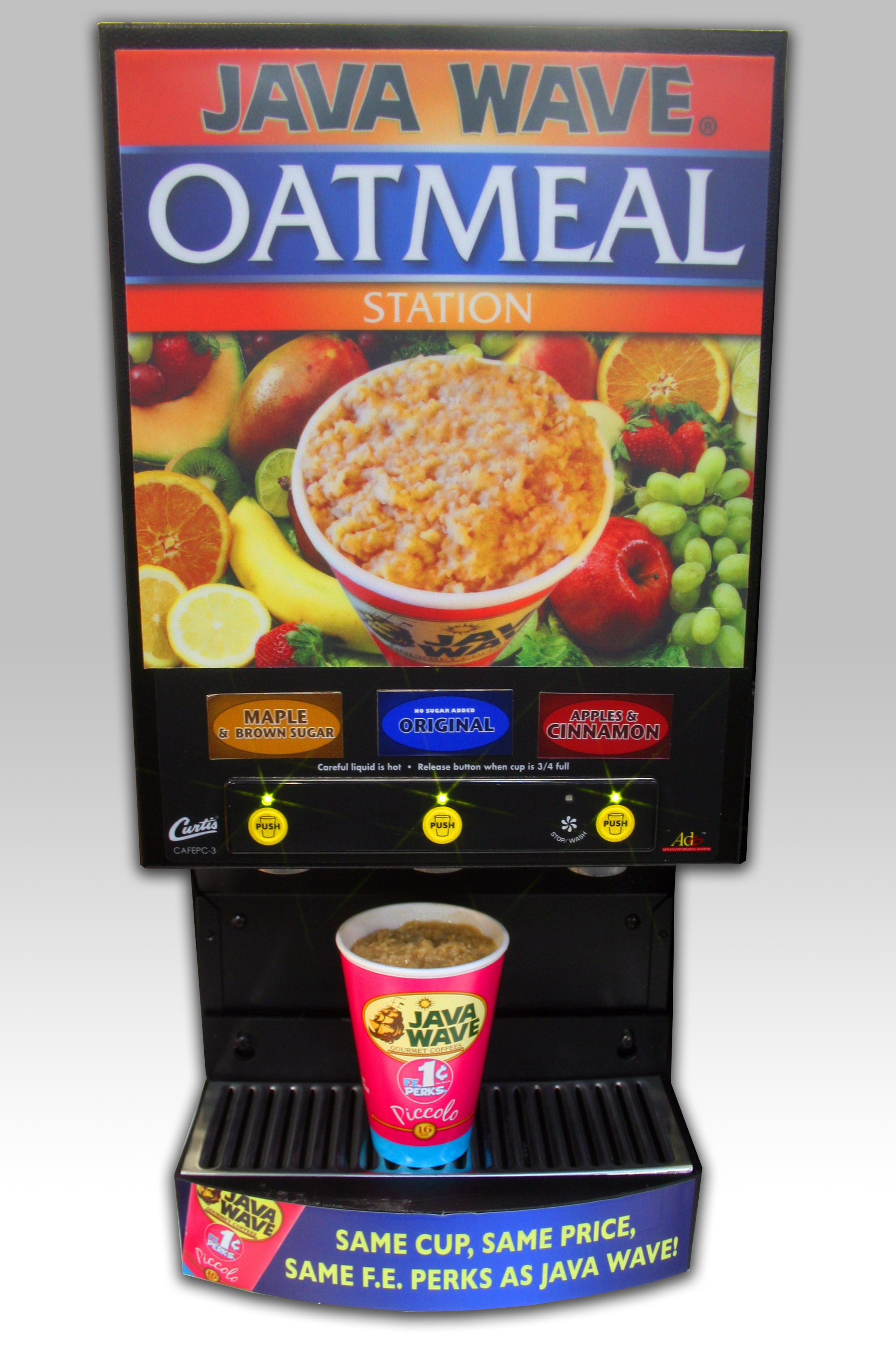 VALPARAISO, Ind. -- Locally headquartered convenience store chain Family Express is rolling out a new breakfast item starting Jan. 1. By the first of the year, the Midwest retailer will offer oatmeal in all of its stores throughout Northwest and North Central Indiana.
Consumers will find the oatmeal under the Family Express proprietary brand Java Wave. The oatmeal station will launch with three flavors: Original (no sugar added), Apples & Cinnamon and Maple & Brown Sugar. "Java Wave Oatmeal will complement our quest of offering customers seeking a healthier alternative on the go a delicious option," explained Bill Nolan, vice president of marketing.
The company decided place the oatmeal under the Java Wave coffee brand because of its breakfast tie-in, according to a press release. It will also be supported by F.E. Perks, which is Family Express' cents per gallon pump rollback loyalty initiative, as CSNews Online previously reported.
The move by Family Express comes at a time when consumers are looking for breakfast foods anytime of the day, as highlighted in the "Breakfast Trends: Culinary Trend Mapping Report" from the Center for Culinary Development (CCD) and market research publisher Packaged Facts. Its chain-wide initiative will come to market just as McDonald's oatmeal addition is set to hit the menu boards also next month.