11/08/2017
Federal Menu Labeling Requirements Are Back on the Table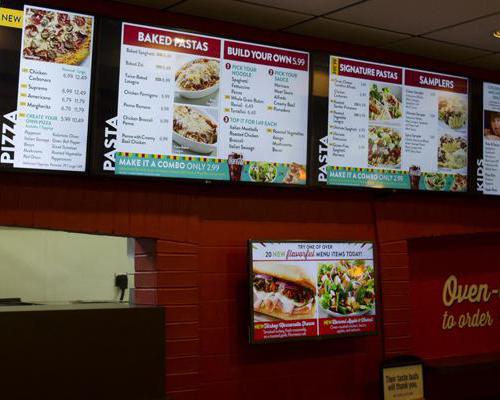 WASHINGTON, D.C. — Under the Trump administration, the United States Food and Drug Administration (FDA) will move forward with the Obama-era menu-labeling requirements. Restaurants, convenience stores, grocery stores and other foodservice retailers must be in compliance by May 7, 2018.
The FDA posted a preliminary guidance page on Nov. 7, along with a statement from FDA Commissioner Scott Gottlieb.
"FDA is committed to leveraging nutrition to enhance health and reduce disease, and the agency soon will be announcing a broader policy effort in this area. One important step is ensuring consumers have access to reliable and actionable information about the foods they eat so that they can make more informed choices about their diets and health for themselves and their families," Gottlieb wrote.
The statement also touched on the extended public comment period regarding ways to reduce the regulatory burden on foodservice operators. Comments were accepted through Aug. 2, as CSNews Online previously reported.
"From the outset, the agency recognized the enormity of our responsibility, not only to implement this law in a way that meets the needs of American consumers, but doing so while being pragmatic and not overly burdensome to restaurants and similar retail food establishments," Gottlieb wrote. "In considering how and what information to make available, we have taken into account the significant variation in the ways Americans purchase foods — ranging from traditional restaurant menus to the growth in grab-and-go foods at grocery and convenience stores. Importantly, our approach also makes sure that these provisions can be efficiently implemented by restaurants and similar retail food establishments and sustained for the long run."
The FDA received comments from affected retailers asking for "clarity and flexibility," Gottlieb said. He stated his commitment to the existing timetable for compliance while still implementing the provisions in a "practical, efficient and sustainable" way.
The newly posted guidance, which was developed in direct response to comments received by the FDA, includes suggestions such as self-service buffets posting a single sign that is visible to customers rather than an individual sign by each ingredient.
"As a whole, this draft guidance reflects our commitment to establishing a practical and sustainable framework for implementing the new menu labeling provisions. With these resources, we believe covered establishments are well positioned to implement the requirements by the May 7, 2018 compliance date," Gottlieb wrote. "That said, we continue to welcome feedback from stakeholders that may help further improve this guidance and look forward to working with them as we finalize this guidance for the benefit of the public health."
After reviewing the draft guidance, NACS, the Association for Convenience & Fuel Retailing, stated that it does little to address concerns raised by c-store retailers and various industry organizations.
"The failure of FDA's latest menu-labeling 'guidance' to address the concerns of NACS and others has left even the agency confirming that Congress must step in to fix its one-size-fits-none mess," said Lyle Beckwith, senior vice president, government relations for NACS. "The guidelines do nothing to pull down the barriers to compliance that have retailers facing extraordinary costs, uncertain enforcement and frivolous lawsuits.
"The FDA admitted during a conference call with stakeholders that only Congress can now address the wide range of egregious problems inadequately clarified or addressed in the regulation, which include private causes of actions," he added.
Areas in the guidance that NACS cited as falling short of answering retailer questions include impractical salad or hot food bar disclosures; whether marketing materials constitute menus; which businesses are actually subject to the regulation and others.
"In short, our conclusion in the wake of FDA's effort at 'guidance' is the same as before: Compliance with these rules will be unduly burdensome for all our members," Beckwith commented. "We would urge Congress to take up the FDA's invitation to advance the Common Sense Nutrition Disclosure Act of 2017, bipartisan legislation designed to give small businesses the flexibility they need to comply with the menu labeling rules and meet the goal we all share: providing consumers clear and useful nutrition information."
The FDA will accept comments on its guidelines for 60 days before it moves to finalize them.