Five C-store Chains Rank Among Top 100 Restaurants
Get great content like this right in your inbox.
Subscribe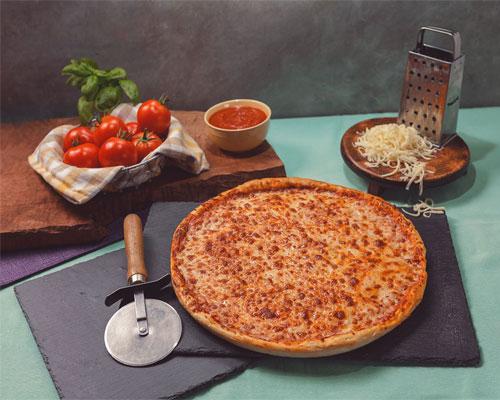 NATIONAL REPORT — Shying away from the traditional "smokes and Cokes" label, today's convenience stores are beefing up their foodservice offerings to compete against restaurants that continue to pose a threat.
This is evidenced by Nation's Restaurant News' (NRN) latest Top 100 report, which features five c-store retailers: Wawa Inc., Sheetz Inc., Casey's General Store, 7-Eleven Inc. and Circle K.
While c-store leaders like Wawa and Sheetz have been innovating for years with self-ordering kiosks and specialty foods, Casey's has been aggressively carving out a unique niche with scratch-made pizza, including delivery in many of its locations.
"Casey's is consistently a standout among concepts increasing store-level foodservice sales," said Alan Liddle, NRN's data and event content director.
In the last year, the Ankeny, Iowa-based c-store chain grew systemwide sales by an estimated 8.8 percent, in addition to 12.7 percent growth in the prior year.
Casey's began offering fresh-made pizza in 1984. As of April 30, 2017, the chain says pizza is available in 99 percent of its locations, or 1,954 units. The retailer upped the ante in 2011 when it began to offer pizza delivery at select stores. In its most recent move, it added online ordering.
"When you're doing pizza delivery out of your c-store, that's committed," Liddle said.  
Pizza is Casey's most popular prepared food item, but the chain's menu also includes chicken tenders, breakfast sandwiches, hamburgers and doughnuts.
Although it has only mid-pack average unit foodservice sales volumes, Casey's has led the c-store segment in estimated sales per unit (ESPU), according to NRN. In the last year, Casey's posted 6 percent growth in ESPU.
Casey's has also carved out a deeper niche for its foodservice focus by remodeling stores and extended hours. During fiscal 2017, Casey's completed 103 major remodels and opened 48 new-builds. Additionally, although most of its stores are open for 16 hours a day, 995 Casey's locations are now open for 24 hours a day.
According to the retailer, it plans to continue to expand its unit count with a mix of new construction and acquisitions, including a recently announced potential acquisition of 784 Kroger's c-stores.
The four other chains that make up NRN's Top 100 c-store segment — including Wawa, Sheetz, 7-Eleven and Circle K — continue to get closer to restaurants.
For example, 7-Eleven — which has been the Top 100 sales leader for many years based on its large number of stores and its growing emphasis on foodservice — has recently been adding more restaurant-quality offerings, like chicken parmesan, macaroni and cheese, chipotle chicken bowls, and breakfast meals in select markets.
With the Top 100 c-store segment posting the third-highest year-over-year growth in total U.S. units in the latest year, and the third-highest average ESPU growth in the latest year among the tracked Top 100 segments, the competitive threat to restaurants appears certain to continue, NRN stated.