Football Fans Score Big in Circle K Contests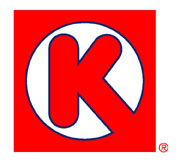 TEMPLE TERRACE, Fla. -- The regular season for college football drew to a close this past weekend and bowl match ups were revealed Sunday night. Now fans can win a trip to a Jan. 1 bowl game with the help of Circle K's Florida division.
The retailer is supporting a national sweepstakes from Anheuser-Busch that will give away two tickets to the Outback Bowl on Jan. 1 in Tampa. The winner will also receive two-night double-occupancy hotel accommodations for Dec. 31 to Jan. 2 and two tickets to the Outback Bowl Gala. Travel expenses are not included. This year's game will feature Penn State vs. Florida.
Customers can enter the contest through Circle K's Florida division Web site. They can also enter by text message. The contest ends Dec. 19.
The contest comes on the heels of the retailer's partnership with PepsiCo's Gatorade this fall for private-suite tickets for an NFL game. The nine grand-prize winners of the "Gatorade Suite" sweepstakes received suite tickets (excluding parking, food or drinks) to the Tampa Bay Buccaneers on Nov. 14, Jacksonville Jaguars on Dec. 12 or the Miami Dolphins on Dec. 19.