Forecast 2018: The Outlook on Motor Fuels
Get great content like this right in your inbox.
Subscribe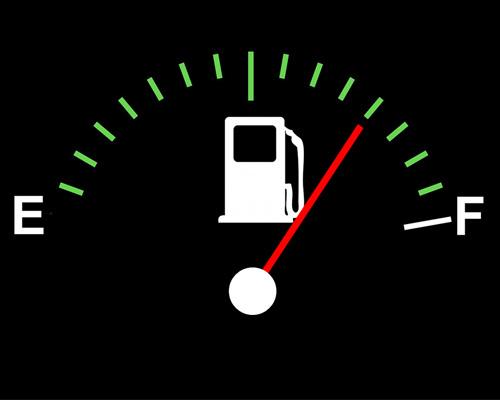 NATIONAL REPORT — Although there is still optimism in the fuels category, last year's upbeat attitude about fuel sales has dimmed somewhat, according to the results of the 2018 Convenience Store News Forecast Study.
Less than half of convenience store retailers (46.6 percent) expect their average gallons sold per store to increase in 2018, while just over half (52.4 percent) expect their average fuel dollar sales per store to increase. This is a notable slump from last year, when more than six in 10 operators expected their per-store fuel volume to rise in 2017.
The higher percentage of retailers who expect their gallons sold to decrease compared to last year reflects the general feeling that Americans will drive less and use less fuel as more efficient cars hit the road and as young millennials eschew car ownership for ride-sharing services.
Still, negative expectations are in the minority considering 37.2 percent of retailers expect their fuel gallons sold to stay the same and 34.2 percent expect fuel dollars to hold the line.
Surveyed retailers most frequently cited price as a significant factor facing the motor fuels category in 2018. However, those who predict that both their fuel dollars and gallons will rise pointed to trends aside from price as having a big impact. For these operators, competitive pricing and the use of mobile apps to find the best price, increased travel and tourism, and new methods of payment are among the top trends they are anticipating.
For those who expect a static performance this year, the factors they pointed to as likely to offset the category's positives include the uncertainty of price fluctuations, increase in the number of fuel-efficient vehicles on the road, and challenges from alternative fuels. Taxes, too, are keeping many c-store operators from feeling overly optimistic about the fuels business.
"In our markets, we do not expect any big changes. Alternative fuels have not taken hold in our areas as of yet," said one retailer. "The factor that could cause this opinion to change would be if the Oklahoma budget deficit causes our legislature to impart large taxes to fuel."
The 16th annual CSNews Forecast Study includes a Retailer Forecast and Supplier Forecast, both based on the results of a survey fielded in November 2017. Participants were asked to predict 2018 sales per store for a variety of product categories, as well as to share their opinions on overall business, economic and consumer trends. The Forecast Study also provides dollar and unit volume projections in key c-store product categories based on data from various sources, including Nielsen for category sales history; TDLinx for store counts; and government sources for motor fuel volume and pricing data.
Come back tomorrow to CSNews.com for the 2018 Foodservice forecast.