Former NFL Quarterback Archie Manning to Close 2014 AWMA Expo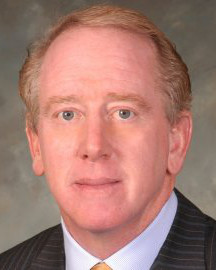 Archie Manning
FAIRFAX, Va. -- Former National Football League (NFL) quarterback and College Hall of Famer Archie Manning will be the closing keynote speaker of the American Wholesale Marketers Association (AWMA) Marketplace & Solutions Expo in Las Vegas. Manning will take the stage Thursday, Feb. 27, and highlight AWMA's newly redesigned convention format, which will feature a broad array of educational and networking opportunities intended to provide maximum value for attendees and exhibitors alike.
"AWMA is delighted to be able to present Archie Manning to help close our new Marketplace & Solutions Expo," said AWMA President and CEO Scott Ramminger. "He was an outstanding athlete, has dedicated his life to charitable and community service, and will offer a fascinating inside look into his experiences as a pro football player and dad."
Manning was an All-American quarterback at the University of Mississippi and the top draft choice of the New Orleans Saints in 1971. During his 15-year career, he set Saints passing records, played in two Pro Bowls and was named the National Football Conference's Most Valuable Player in 1978. Manning's two sons, Peyton and Eli, are star NFL quarterbacks for the Denver Broncos and New York Giants, respectively. His eldest son, Cooper, is a partner in an investment banking firm in New Orleans.
Manning is also respected for his humanitarian work. While playing in the NFL, he received the Byron "Whizzer" White Humanitarian Award, the Bart Starr Humanitarian Award, the Spirit of Good Sports Award from the National Sportscasters and Sportswriters Association, and the U.S. Jaycees named him one of 10 Outstanding Young Americans. He and his wife, Olivia, received the National Pathfinder Award for their work post-Hurricane Katrina.
Manning currently serves in public relations and consulting capacities for several local, regional and national companies. He has also hosted the Archie Manning Cystic Fibrosis benefit golf tournaments in Louisiana and Mississippi for the past 25 years.
Fairfax, Va.-based AWMA is an international trade organization working on behalf of convenience distributors in the United States. More details about the AWMA Marketplace & Solutions Expo can be found at www.awmamarketplace.com.