Former NOCO President & Chairman Reginald Newman II Passes Away
Get great content like this right in your inbox.
Subscribe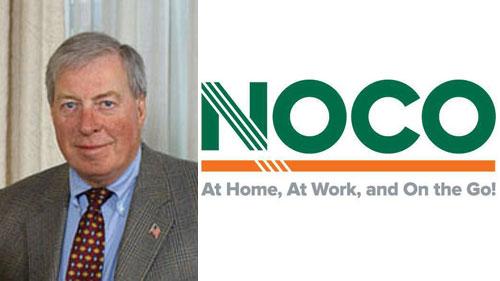 TONAWANDA, N.Y. — Former NOCO President and Chairman Reginald Newman II died unexpectedly on April 7 at his winter home in Vero Beach, Fla. He was 80 years old.
"We are deeply saddened by the unexpected passing of our husband, father, grandfather and friend Reg Newman II. We are extremely proud of the legacy Reg leaves behind, including building one of the largest energy companies in the Buffalo-Niagara region," his family said in a statement. "Reg also was involved in a number of charitable and civic groups and organizations throughout the area.
"We will miss Reg dearly, but we know he has humbly left an indelible imprint in the community and in the energy industry," they added.
Newman got his start as a salesman at R.B. Newman Fuel Corp. in 1960. He helped expand NOCO into the largest independent supplier of petroleum products in western New York and into one of the largest family-owned companies in the region. He served as president of the company and as chairman from 1998 to his retirement in 2002.
The previous NOCO executive was born in Buffalo, N.Y., and graduated from Kenmore High School in 1955. He went on to earn a bachelor's degree in Business Administration from Northwestern University in 1959.
He served on a number of boards and held various posts, including:
A member of the board of directors for Dunn Tire, Rand Capital Corp., Taylor Devices and M&T Bank.

Director and chairman of Prior Aviation Service.

Chairman of the Buffalo Niagara Partnership from 1996 to 1998.

A member of the Rotary Club of Buffalo, where he served as president from 1970 to 1971.

A member of the board of directors for the Albright-Knox Art Gallery.

Chairman of the University at Buffalo Foundation from 1996 to 2008.

A past president of the Country Club of Buffalo and the Buffalo Club.
Newman received several accolades from the University at Buffalo, including being recognized as the executive of the year in 1997. He also received an honorary degree from Canisius College in 1997.
The Buffalo native enjoyed golf, hunting, jazz and classical music, and reading.
Newman is survived by his wife of 57 years, his son and daughter, a sister and four grandchildren.