Former Pilot Flying J President Sentenced in Rebate Fraud Case
Get great content like this right in your inbox.
Subscribe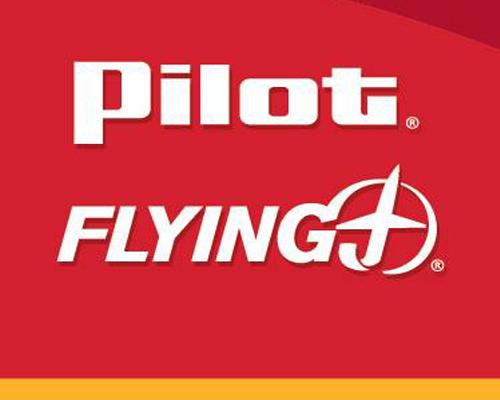 CHATTANOOGA, Tenn. — A U.S. District judge sentenced Pilot Flying J's former president to more than 12 years — or 150 months — in prison and fined him $750,000 for his role in the fraud case centering around the company's fuel rebate program.
In handing down the sentence on Sept. 26, Senior U.S. District Judge Curtis Collier of the U.S. District Court for the Eastern District of Tennessee ruled Mark Hazelwood will remain free through November while the U.S. Bureau of Prisons determines where he will serve his sentence, according to the Knoxville News Sentinel.
He will remain under the conditions of house arrest imposed after his conviction in February.
"The motive was hubris — his competitiveness ... his desire to capture more market share for Pilot," Collier said. "The defendant improperly took it upon himself to use the Pilot name and reputation ... This degree of commandeering ... the court is not aware of any reported case where such a situation has happened."
Hazelwood was convicted of conspiracy to commit wire fraud and mail fraud, in addition to wire fraud and witness tampering after a four-month trial that began in November 2017, as Convenience Store News previously reported.
He was the highest-ranking executive at Pilot Flying J convicted in the rebate fraud case that came to light after a federal raid on the company's Knoxville headquarters in April 2013.
Hazelwood was indicted for his role in the plot in 2016. According to the Knoxville News Sentinel, testimony at the trial showed the executive and his subordinates used a diesel fuel discount program Hazelwood created that was supposed to allow small trucking companies the same type of discounts on diesel fuel that larger firms received.
However, Hazelwood and other Pilot Flying J employees shaved pennies off those discounts and the trucking firms were unaware of the move.
Prosecutors Trey Hamilton and David Lewen argued the fraud plot not only netted money from deception but also brought in more trucking firms to do business with the travel center operator, the news outlet added.
At his sentencing on Wednesday, Hazelwood denied guilt. "I'm devastated I'm having to stand before you today," he told the judge before sentencing. "I will be appealing my conviction. I do proclaim my innocence. We should have had policies and procedures to prevent this. We didn't. I'm truly sorry."
Hazelwood also apologized for his racist comments captured on secret recordings, the report added. "I want to apologize to anyone and everyone for the racist remarks I made," he said. "I am ashamed."
Since the raid, Pilot Flying J has paid $56.5 million in criminally ordered restitution to the trucking companies defrauded in the scheme. It also paid another $85 million to trucking companies to either settle or avoid lawsuits.
The company also paid Hazelwood $40 million to settle his employment contract when he was fired in 2014. Pilot Flying J is also paying Hazelwood's legal bills as part of the contract settlement, according to the Knoxville News Sentinel.
Judge Collier described Pilot Flying J as a victim, too, of Hazelwood's fraud plot "Pilot had a good brand, but as a result of the defendant's actions ... Pilot suffered harm," Collier said, the news outlet reported.
Knoxville-based Pilot Flying J operates more than 750 travel centers under the Pilot, Pilot Express and Flying J banners in 44 states.