Former QuikTrip Marketing VP Jim Denny Passes Away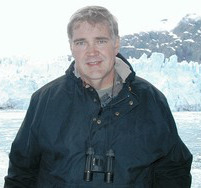 TULSA, Okla. -- James Arthur "Jim" Denny, QuikTrip Corp.'s former vice president of marketing, passed away recently. He was 63.
Denny worked his way up the ladder at the Tulsa, Okla.-based convenience store chain. After graduating from what is now the University of Central Missouri in 1971, he began his career as a clerk at a QuikTrip store in Warrensburg, Mo. Initially, he took the part-time weekend job solely to pay the bills, but he quickly rose the ranks and later became an assistant manager and then manager of separate QuikTrip stores.
In 1980, the Sedalia, Mo., native was transferred to Tulsa to manage the company's accounting division. He was later promoted to vice president of human resources before ultimately being appointed QuikTrip's vice president of marketing.
"Every position Jim held, he made us more efficient, more professional and did it with a constant smile and terrific sense of humor," QuikTrip spokesman Mike Thornbrugh told Tulsa World. "Everything he took on was something new to QuikTrip at the time. He was a jewel. We loved him here."
Beyond his work for QuikTrip, Denny was an Eagle Scout and involved in several charitable endeavors, including being president of the board of the Gatesway Foundation, chairman of Land Legacy, and a trustee of Bacone College.
"He believed strongly that it was store employees who build the company because they are there taking care of the public," his wife Barbara Denny told the newspaper.
In addition to his wife, Denny is survived by two children, Melanie McConnell and Eric Denny; sister Carolyn Miller; and two grandchildren.
QuikTrip Corp. operates more than 650 convenience stores.