11/07/2018
Founder of Englefield Oil Passes Away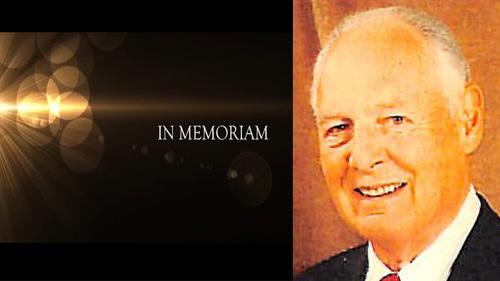 HEATH, Ohio — Industry veteran F. William (Bill) Englefield III, founder of Englefield Oil Co., passed away on Nov. 3. He was 88.
Born in Springfield, Englefield founded his company in 1961, managing the early days of the business with his wife, Janet, from an office basement in their home.  
Under his leadership, the company gained a reputation for treating its customers and employees with respect, while providing quality products at a fair price, according to the Ohio Petroleum Marketers & Convenience Store Association (OPMCA).
Today, Englefield Oil is a third-generation family business that employs more than 1,600 Ohioans company, with revenues of over a billion dollars — a milestone Englefield never could never have imagined when he fulfilled his dream of starting his own business, OMPCA noted.
The Heath-based company operates approximately 120 Duchess Shoppe convenience stores, in addition to quick-service restaurants, commercial fueling stations and bulk warehouses.
Throughout his career, he was a tireless champion of Ohio's independent, family-owned petroleum marketers. Englefield served for many years on the board of directors of the OPMCA, including serving as chairman from 1976-1978.
He was active in the association's advocacy efforts with the Ohio General Assembly and state regulatory agencies, and played a pivotal role in shaping the strategic direction of the association, which would evolve to become the modern OPMCA.
His sons, Bill Jr. and Ben, followed in his footsteps and served as OPMCA chairmen in 1994-1996 and 2204-2006, respectively. His grandson Will continues the family legacy and serves as a member of the association's board.
According to OPMCA, Englefield's outspoken support of legislation that would create the Underground Storage Tank Clean-Up Fund — now known as the Petroleum Underground Storage Tank Release Compensation Board, or Fund Board — was essential to its unanimous approval by the Ohio General Assembly in 1989.  That same year, then Gov. Richard Celeste appointed Englefield to serve on the board and he was elected its first chairman during the inaugural meeting.
His industry involvement extended outside Ohio. Englefield served as president of the Petroleum Marketers Association of America (PMAA), and as a member of both SIGMA and NACS, The Association for Convenience & Fuel Retailing.
In 2005, he received the PMAA Distinguished Service Award, which recognizes petroleum marketers for outstanding and ongoing contributions to the industry.
In addition to his professional endeavors, Englefield was a philanthropist who believed in working hard to make Ohio and the nation a better place for all to live, work and prosper, according to OPMCA. He was an active supporter of the Newark Rotary Club, the Newark Area Chamber of Commerce, a 32nd Degree Master Mason, and a longtime member of Moundbuilders' Country Club.
He we also a member of the Second Presbyterian Church in Newark for more than 50 years.
Englefield earned a degree in civil engineering from Ohio University, where he was also a star on the football field. After graduation, he served as captain in the U.S. Army during the Korean War.
He is survived by his wife of 65 years, Janet, and their three children, Frederick William (Bill) Englefield IV (Kim); Cindi Englefield (Dave Koehler); and Ben Englefield (Lisa); seven grandchildren and 15 great grandchildren.