10/02/2018
Four Ways C-stores Can Enhance Traceability & Transparency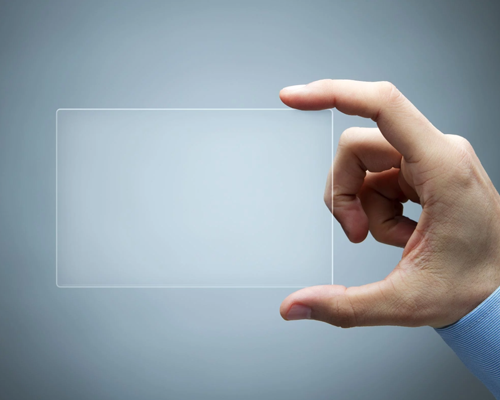 With greater access to product information comes greater scrutiny over how a retailer or brand is meeting consumer demands for transparency. Are they providing nutritional information? Are they accommodating my gluten-free diet? How can I be sure this food is safe to eat?
Convenience stores that take steps to definitively address these questions are more likely to remain relevant with today's consumers. Several leading c-stores, including 7-Eleven Inc., are collaborating with their suppliers and distributors through the use of global supply chain standards, specifically GS1 global product identification numbers and barcodes, to share data more efficiently.
Through standards, they can minimize the limitations created by data silos and proprietary systems. C-store systems become more interoperable with those of their distributor or supplier partners, enabling faster food traceability and improved linkages between product data, which ultimately enables more transparent and informed consumer research.
Why is this so important?
Widespread food safety scares, such as the romaine lettuce E. coli outbreak, have chipped away at consumer trust. According to a recent survey from FoodLogiQ, 50 percent of consumers believe that one to two days is an acceptable amount of time for a food company to fully address a foodborne illness outbreak. On top of this high expectation, it's not even guaranteed a customer will return after an outbreak. In the survey, 35 percent said they would avoid the company for a few months and "maybe return," while only 27 percent said "I'll return as soon as it's resolved." Another 23 percent would never visit again, and 15 percent said they would switch to a competitor for a while.
Consumers are more health-conscious in the long term, as well. Another study by Response Media found that 70 percent of consumers surveyed said their purchases are always or often influenced by the transparency of product content. Almost all respondents said they would pay more for more "transparent" products.
By leveraging GS1 standards in the following four ways, c-stores can enhance traceability and transparency, demonstrating they are more in tune with these concerns and expectations:
1. Collaborate With Trading Partners
Since foodservice offers one of the biggest opportunities for growth over the next few years, c-stores need to stay educated on best practices for driving efficiency. The Foodservice GS1 US Standards Initiative is a collaborative industry group composed of manufacturers, distributors, retailers, foodservice operators and solution providers, who agree upon best practices and the integration of standards into key business processes.
This work has been shown to reduce supply chain redundancy, streamline operations and improve consumer experiences. By focusing on the big picture, companies are able to understand trends, consumer concerns and regulations, and decide on a unified approach to data sharing that benefits the entire industry.
2. Uniquely Identify Products & Locations
There are two key standards that are foundational to creating more consistent and open data exchanges between trading partners.
The Global Trade Item Number (or GTIN) uniquely identifies a product and can be encoded into a barcode to track individual items as they move through the supply chain. Many companies also use Global Location Numbers (GLNs) to help identify supply chain event locations.
Using both of these standards establishes a uniform way to identify both the "what" and the "where" within the supply chain.
3. Implement Case-Level Traceability
Specialized case labels with the GS1-128 barcode are important to a traceability program because it encodes the product GTIN, as well as date codes and batch or lot numbers, onto a case, carton or pallet. By being able to identify units at this level, all supply chain partners can manage fast and accurate tracking of inventory — a critical piece of conducting precise recalls.
Recently, Subway's Independent Purchasing Co-Op realized a significant ROI from adopting these barcodes. Without a traceability program in place, the system incurred high costs and endured arduous recalls — up to $500,000 in costs to visit 5,700 restaurants in one instance. It could have avoided $420,000 in costs by only visiting the 980 locations that were actually impacted. With case-level traceability, the co-op was recently able to pinpoint five specific cases of affected product, and eliminated the need to visit more than 700 restaurants, saving $60,000.
4. Leverage the Global Data Synchronization Network
The Global Data Synchronization Network (GDSN) enables the electronic transfer of standardized product information between trading partners and the continuous synchronization of that information over time. This network ensures all partners have access to the same, accurate information for more than 1 million food items.
Shamrock Foods, a foodservice distributor, recently shared that that it experienced a 20 percent sales lift after leveraging the GDSN to share product information.
Ultimately, standards provide the necessary framework for c-stores to evolve their supply chain processes to meet and exceed consumer expectations. With increased automation, enhanced efficiency and more accurate data, c-stores can secure their relevance among an increasingly digital consumer base.
Angela Fernandez is vice president of foodservice and retail grocery at GS1 US. She leads the industry engagement strategy to drive broader adoption of GS1 Standards and is an authority on food traceability.
Editor's note: The opinions expressed in this column are the author's and do not necessarily reflect the views of Convenience Store News.