Four Ways Facility Management Can Drive Results for C-stores
Get great content like this right in your inbox.
Subscribe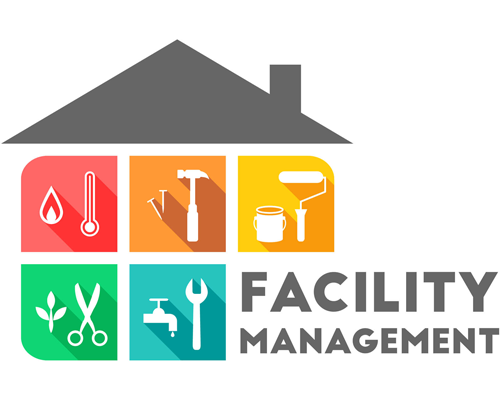 It's the digital age and customers are the ones calling the shots. Convenience stores are certainly not exceptions to this rule, in more ways than one. Consider that an average convenience store selling fuel has around 1,100 customers per day, totaling more than 400,000 per year. These customers provide important revenue through the purchase of snacks, a quick lunch, or coffee.
With one convenience store for every 2,100 people in the United States, there is significant competition for consumer dollars. Enticing customers through the door and meeting their expectations when they do come inside is essential to differentiate your store from the crowd. It's important to keep in mind that the customer experience begins with a clean, modern facility offering a variety of amenities.
An example of a value-added service is the trend of offering more foodservice in the form of quick-service restaurant items, prepared foods and specialty beverages. This is the c-store industry's response to declining revenue from fuel sales and less interest in cigarettes by millennials.
There's an operational challenge, as well as a branding problem, inherent in these industry trends. "Gas station nachos" may be an old running joke, but they can be deadly serious business when they make customers sick (or worse!) because of poorly maintained equipment and terrible food-preparation processes.
To succeed, c-stores have to meet and exceed customers' expectations of meticulously maintained stores, both inside and out. However, with more equipment and services offered, maintenance costs can go up, along with heightening the need to identify and coordinate with new vendors.
The flip side of this evolution of customer expectations is an opportunity to look more closely at the costs associated with facility maintenance, and consolidate, find inefficiencies across multiple stores and, ultimately, save money.
Using Facility Management to the Fullest
Let's take a look at four ways in which facility management and associated technology can drive results for convenience stores:
1. Consolidate Routine Maintenance & Repairs
Some c-store chains have left it up to local owners/managers to coordinate facility management, from routine maintenance of freezers and coolers to HVAC repairs. The problem with this approach is it's inherently inefficient. Every store may use a different vendor to perform a similar repair job, or two stores in the area may need routine maintenance on the same equipment around the same time.
With centralized facility management, there's greater visibility into maintenance issues, asset status and necessary repairs, which enables better planning and coordination across multiple facilities.
2. Identify Experienced Service Providers
Identifying quality, reliable vendors and contractors can be a time-consuming and frustrating task. Developing a list of qualified, company-approved vendors to choose from simplifies the process for both routine maintenance and repair work. This can expedite work, allow for advanced scheduling of routine tasks, and lead to cost savings. For example, if a single HVAC vendor does maintenance work across a chain of 20 stores, there's greater opportunity to negotiate better contract pricing. 
3. Manage Key Property Assets
Adoption of software specifically created for facility management can further optimize efforts and drive efficiency. Facility management software captures data on c-store assets, from the building envelope (windows, doors, roofs, HVAC, etc.) to operational necessities (coffee machines, small appliances, refrigerators/freezers, etc.). This data could include information on the asset's current condition, routine maintenance required, warranties, repair history, and lifetime maintenance costs.
Having all the information on key assets in one place is a huge benefit — it ensures business continuity and helps inform business decisions, such as when to invest capital in replacement equipment or building upgrades.   
4. Automate Work Orders
With asset management and service providers in a single place, facility management software allows c-store managers to automate work orders, describe needed repairs, and manage any issues. With this support, a once time-consuming and detail-oriented task is streamlined.
Work orders can be created from anywhere and duplicate work orders are easily identified. Identifying opportunities for efficiencies across c-stores translates to lower costs and faster service, which ensures a safe, clean and well-run facility — exactly what consumers expect.
Final ThoughtS
Whether you realize it or not, facility management is the backbone of convenience store marketing. Without a properly maintained facility, from the landscaping to the slushie dispenser, customers will seek out other options. New trends demand convenience stores evolve, expand their product offerings, and deliver on the promise of an in-and-out experience.
But with each new equipment purchase or store makeover comes new assets to manage. Centralizing facility management functions, empowering them with technology, brings long-term results: return customers and cost savings.
Tom Buiocchi joined ServiceChannel as an executive director in 2014. The company is a provider of facility management software and contractor sourcing. He has more than 30 years of experience leading growth companies in both technology and energy services. Buiocchi has a bachelor of science in Electrical Engineering from Union College and a master of Business Administration from Northwestern University's Kellogg School of Management.
Editor's note: The opinions expressed in this column are the author's and do not necessarily reflect the views of Convenience Store News.