Fresh & Easy Launched Affordable Gourmet Line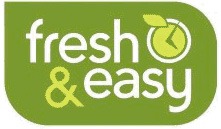 EL SEGUNDO, Calif. -- Fresh & Easy Neighborhood Market announced the launch of the fresh&easy Gourmet brand, which covers a range of affordable, restaurant-quality fresh and frozen products. Created by Fresh & Easy's team of chefs, the new items give customers a fine-dining experience with all the comforts of home, the El Segundo, Calif.-based retailer said.
Like all other fresh&easy products, the products are made with fresh, premium ingredients and contain no added preservatives, artificial colors or flavors, high-fructose corn syrup or added trans fats. Preservatives are added only when absolutely necessary. The fresh&easy Gourmet products are available in stores in time for Valentine's Day, the retailer said, and retail for $2.99 to $6.99. Offerings include:
-- Soup (Crab and Sweet Potato Bisque and French Onion Soup)
-- Fresh prepared Meals (California Champagne Shrimp, Fontina Chicken, Apricot Pork Tenderloin, Lobster Ravioli, Mediterranean Salmon, Chicken Milano, Portabella Pappardelle, Braised Lamb Shank, and Slow Braised Beef)
-- Frozen meals (Braised Beef in Red Wine Sauce, Mediterranean-style Fisherman Stew, and Pork with Portobello Mushroom Sauce)
-- Desserts (Lemon Tartlets, Mixed Berry Tartlets, and Dark Chocolate Raspberry Gelato Truffles)
"We've heard continually from our customers that they love our fresh&easy meals, so we set out to create a truly gourmet line of affordable meals to give our customers even more options," said John Burry, Fresh & Easy's chief commercial officer. "Instead of spending $20 a plate at a restaurant, customers can pop in to Fresh & Easy for delicious and affordable meals they can enjoy in the comfort of their homes."