Fresh & Easy to Open 12 Stores in Northern California by Early Next Year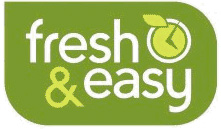 EL SEGUNDO, Calif. -- Fresh & Easy Neighborhood Market announced last week its plans to open 12 stores in the Northern California area by early next year. Along with the store openings, the company is currently accepting applications for positions at all locations -- the company expects to hire more than 275 employees, with each store employing 20-25 people.

"With every store we open we bring more good paying jobs with comprehensive benefits to the neighborhood," said Fresh & Easy CEO Tim Mason in a released statement. "We're thrilled to hire our first employees in Northern California and to bring fresh, wholesome food at affordable prices to new neighborhoods in the area next year."

The Northern California stores currently hiring include locations in Concord, Danville, Hayward, Modesto, Napa, Pacifica, Pleasanton, San Francisco, San Jose, Vacaville and Walnut Creek.

The company, a division of U.K.-based Tesco, stated that entry-level positions will start at $10 an hour in California with quarterly bonuses of up to 10 percent, a 401(k) with company match and a paid time off program and life skills training. Fresh & Easy also noted that employees who work at least 20 hours per week are entitled to vision, prescription drug, dental and medical coverage with the company paying at least 75 percent.

Fresh & Easy currently employees more than 4,300 employees in California, Nevada and Arizona.