Fresh & Easy Opening Several Northern California Stores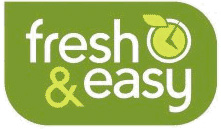 EL SEGUNDO, Calif. -- Fresh & Easy Neighborhood Market announced the opening dates for several of its first stores in Northern California, set to open beginning in March. These store openings will create more than 275 good jobs throughout Northern California, the company reported.
"Opening our first Northern California stores is another big step in our expansion plans, and we look forward to bringing fresh, wholesome food at affordable prices to these neighborhoods," Fresh & Easy's CEO, Tim Mason said in a released statement. "We're thrilled by the response we've already seen on our Web site for these new job positions, and we are proud to bring more good jobs to the area."
Fresh & Easy will also open two stores in San Francisco early this year. The opening dates for these stores will be announced in the coming weeks.
Entry-level positions start at $10 an hour in California and offer quarterly bonuses of up to 10 percent, as well as a 401(k) with company match. The company believes everyone deserves access to affordable and comprehensive healthcare and provides all employees the opportunity to work at least 20 hours per week, which entitles everyone to vision, prescription drug, dental and medical coverage with Fresh & Easy paying at least 75 percent.
For each new store opening, Fresh & Easy invites neighbors to nominate a local, nonprofit organization to receive a $1,000 donation. Based off the nominations from the neighborhood, store employees will select the winning charity.