Fresh Food Sales Have C-store Retailers Optimistic Heading Into Q4
Get great content like this right in your inbox.
Subscribe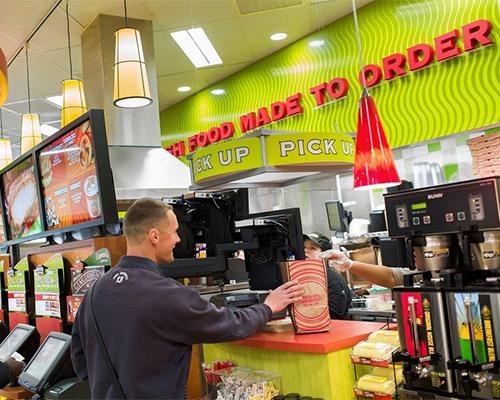 ALEXANDRIA, Va. — Convenience store retailers report that in-store sales have been strong in 2017 and that they are optimistic about business prospects for the rest of the year, primarily due to growth in food sales, according to a survey released by NACS, the Association for Convenience & Fuel Retailing.
Sixty percent of c-store retailers reported that in-store sales for the first nine months of 2017 were higher than the same period in 2016, while 20 percent said sales were lower. Thirty-five percent said that motor fuels sales were higher for this time period compared to last year, while 27 percent said they were lower.
Three-quarters of participating retailers (75 percent) said they are optimistic about how their business will perform leading into the fourth quarter. They attributed this to a variety of factors, but an increased emphasis on fresh food sales was cited most often. For example, Columbia City, Ind.-based Pride C-Stores Inc. is placing greater emphasis on prepared foods; La Crosse, Wis.-based Kwik Trip is continuing to grow its hot food program; and Folsom, Calif.-based Cameron Park Petroleum is seeing strong sales with its fresh sandwich program.
The survey also found that greater consumer confidence has helped to grow store sales. C-store retailers are likewise optimistic about the overall economy, as 76 percent said they are optimistic about the economy in the fourth quarter of 2017. This is a big jump from a year ago, when 53 percent of retailers reported being optimistic about the economy in Q4. Seventy-three percent of retailers said they are specifically optimistic about the c-store industry's prospects leading into 2018.
Despite the optimism, retailers did report concerns about high insurance costs, a shrinking labor pool and increased competition from retail disruptors such as Amazon.