Fuel Tech Veteran Bob Canterbury Passes Away
Get great content like this right in your inbox.
Subscribe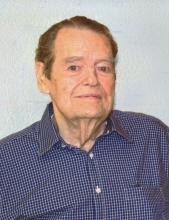 MONROE, La. — Bob Canterbury, a veteran of fuel technology and founder of Applied Information Management Sciences (AIMS), died April 14. He was 86 years old.
Canterbury served in the Air Force and earned a bachelor's degree from Northwestern State University, a master's degree in mathematics from Louisiana State University and a doctorate in management science from Louisiana Tech University.
A business and computer programming professor at the University of Louisiana at Monroe from 1966 to 1980, Canterbury was known as "Dr. Bob," He founded AIMS as a computer consulting business in 1968.
In 1975, Waller Petroleum founder Mike Waller asked Canterbury to develop the first jobber accounting system, after which the Complete Oil Marketers Perpetual Accounting System (COMPAS) was created and launched as AIMS' initial product. Waller Petroleum remains an AIMS client.
In the 1980s, Canterbury developed AutoSend, which was able to collect fuel inventory innovation through a touchtone telephone, in collaboration with Bennie Evans, owner of Evans Oil and a COMPAS client. Later, in combination with Simmons SIRVEY Corp., Canterbury and the AIMS team added SIR services to AutoSend, creating AutoSIR, an in-house leak detection system designed for regulatory compliance.
Canterbury was known and respected for his integrity and commitment of excellence to his customers and employees, according to an AIMS statement.
In 1990, Canterbury hired his son Robert Canterbury, who purchased AIMS in 1996 following his father's retirement. Robert Canterbury  continues to run the company with the same commitment and dedication, the statement continued.
Canterbury is survived by Mary Woodward Canterbury, his wife of 66 years, their six children, 20 grandchildren, 23 great-grandchildren and one sister.
Funeral services for Canterbury will be held at Trinity Lutheran Church in Monroe on April 20.