Fueling Today Is Not Just a Fill-Up, It's Gotta Be an Experience
Get great content like this right in your inbox.
Subscribe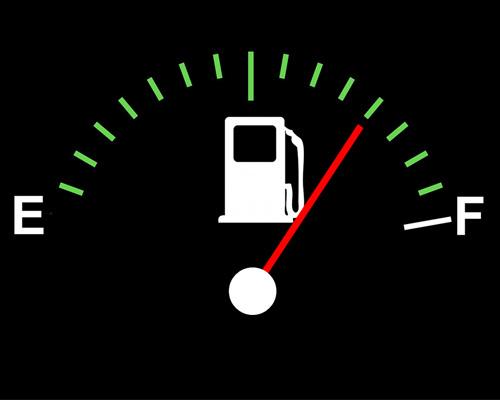 NATIONAL REPORT — The basic way motorists in most states fill up their vehicles today is not that much different from a generation or two ago. A driver notices he or she is low on gas, pulls into a convenience store or gas station, gets out of their vehicle, lifts the nozzle off the pump and inserts it into their fuel tank. Once full, the driver pays and pulls away. It could be 1978 or it could be 2018.
One major element that has changed, however, is what motorists expect from the fueling experience — and their expectations are only getting higher. 
"I like to think back to 50 years ago when my grandad was filling up and he would have bought fuel and maybe lubricants from a gas station. Fast forward to today and we are still discussing those fuels, which we will always be famous for, but consumers want so much more," noted Nicola Buck, vice president of marketing, Fuels North America, at BP plc.
On their wish lists? Cleaner energy. Technology. Apps. Convenience.
Today's fueling industry must change to meet these new expectations.
"Honestly, the fueling industry, if you think about it, hasn't really changed in 20 years because of the way our sites are built. How many products and services are like that today? Very few," said Buck. "Consumers are expecting different types of experiences. Look at Amazon. Everything is changing, and even the fueling experience needs to change."
The Future of the Fueling Experience
Having electric vehicle charging stations and alternative fuel blends may help retailers draw in consumers who are seeking those options, but it's going to take them upping their game around the fueling experience to keep the everyday motorist coming back.
Competitive prices are one piece of the puzzle. At the same time, easy and convenient payment solutions, enjoyable consumer experiences, and changes in fuel preferences are moving to the forefront of the fuel retailing industry, according to Phillips 66, which markets refined petroleum products in the United States under the Phillips 66, Conoco and 76 brands.
"The consumer experience is more important than ever," said Rod Palmer, general manager of marketing services for Phillips 66. "Millennials especially have a unique power of influence over buying behaviors. They demand a delightful, modern and convenient buying experience. The solutions we develop must meet the demands of this connected consumer."
To stay competitive, innovation is a must, Palmer stressed.
As part of its innovation strategy, Phillips 66 is rolling out an easy-to-use mobile payment solution. It was recently introduced to Phillips 66's network of branded retail locations.
"It's not just about being able to pay at the pump — it's about being able to pay with your smartphone," Palmer told Convenience Store News.
The goal is to make it easy and low-cost for the company's branded customers to implement, according to Jim Macari, Phillips 66's director of innovation.
"The Phillips 66 Mobile Pay Solution works at the pump and inside the store. It's designed to benefit our customers' entire business by attracting consumers and increasing security," Macari explained.
The Time Factor
BP's Buck echoes the importance of innovation and says, at the very least, fuel marketers and retailers should be looking at ways to shave time off the fueling experience.
"Time is so important to [consumers]. Anything we can do to make that site experience frictionless is going to be important. That's where things like mobile pay start to come in," she said. 
With pay at the pump, a driver still has to get out of the car, still has to put a credit card in the reader, still has to type in a ZIP code — and still has to stand out in the cold in certain locales.
Once retailers have things like mobile pay — which may seem like a small step — they start to save consumers a few precious moments, and every second counts when you are in the mindset of getting back on the road, Buck explained.
"It makes a frictionless experience and that, for us, is the start of a journey," she said. "It may start with an app today, which is all about payment and rewards that are loaded into one system, one step. Then, we continue down that path. How do we collect data on our consumers to push personalized offers and services? How do we get feedback through the app? How do we interact to make the experience more fun?"
When looking to the future, the focus for retailers is on the needs of Generation Y and Generation Z, according to Kevin Kinney, general manager, Light Oils Marketing, at CITGO Petroleum Corp.
As he sees it, these two technology-driven generations will place more importance on the speed of refueling, ease of transactions like NFC technology at the pump, aesthetically appealing sites, and the latest technology inside and outside the convenience store.
Taking the fueling experience even further into the future, Buck points to connected car technologies, where tasks are tied into the vehicle dashboard.
"Once we have this platform, which is as frictionless as possible, everything is integrated into the dashboard and remotely monitored — like fuel levels," she said. "We can remind our customers when it's time to fill up. We can remotely monitor lubricant levels and use that to upsell related products."
Check out the April 2018 issue of Convenience Store News for our full report on "The Future of Fuel Retailing."