12/18/2017
GasBuddy's Latest Feature Pinpoints Fuel Efficiency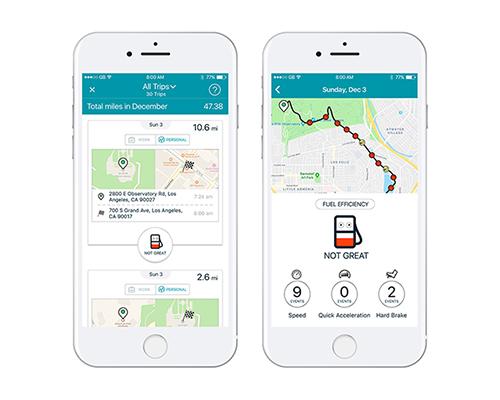 BOSTON — GasBuddy launched a new Trips features that pinpoints exactly where and when drivers have been guilty of fuel-inefficient driving, like speeding, rapid acceleration and braking as the quickest way to waste gas and lower gas mileage.
The Trips feature provides drivers with an assessment of past trips based on a three-tier rating system: "great," "not bad" or "not great." Summaries include the date, time and distance, and map out where and when a poor driving habit occurred.
"Our goal is to help people make smart decisions when they're on the road, from providing real-time gas prices to which stations have the cleanest restrooms," said Levi Hamilton, head of product, consumer experience, at GasBuddy. "The new Trips feature provides motorists with transparency on how they're driving and, in turn, impacting their wallets. In our initial testing, we found that Trips is already improving our users driving habits and helping them save more money."
GasBuddy analyzed more than 140,000 individual trips during beta testing and found that 78 percent fell into the "not bad" and "not great" buckets. Hard-braking was the No. 1 inefficient driving error.
"The manner in which a car is driven will impact its fuel economy tremendously and, unfortunately, most drivers don't even realize the way they are driving is causing them to make more visits to the pump," said Patrick DeHaan, head petroleum analyst for GasBuddy. "Gas prices fluctuate constantly — that is something we can't control. But what you can control is making appropriate changes that can save you between 13 cents and 89 cents a gallon."
Boston-based GasBuddy is a smartphone app with 70 million downloads. It provides real-time fuel prices at more than 140,000 gas stations in the United States, Canada and Australia.