Gasoline Prices Stay at Six-Month Low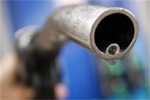 WASHINGTON -- The West Coast has the most expensive gasoline, the Gulf Coast the least, but the overall price motorists are paying at the gasoline pump is the lowest it has been in six months.

The Energy Department reported the average national price for regular unleaded gasoline was $2.68 a gallon, the lowest since late February, according to a Reuters report. The price is nine cents higher than this time last year.

Still, prices averaged below $3 a gallon for every region of the United States for the first time since mid-June. Cheaper crude oil, which makes up half the cost of gasoline production, are keeping pump prices lower. With the end of the summer driving season, gasoline prices are expected to fall through the rest of this month, according to the report.

West Coast gasoline averaged $2.99 a gallon. San Francisco had the highest city price at $3.08. The Gulf Coast states saw an average price of $2.52 a gallon. Houston had the cheapest city pump price at $2.44, Reuters reported.

Prices were $3 in Seattle; $2.86 in Chicago; $2.74 in Miami; $2.71 in Cleveland; $2.71 in Denver; $2.65 in New York and $2.60 in Boston.

Separately, the average price for diesel fuel was $2.93 a gallon, up 28 cents from a year ago and the lowest in five weeks. The West Coast had the most expensive diesel at $3.10. The Gulf Coast region had the cheapest diesel fuel at $2.88.