Getty Realty Continues to Execute on Its Acquisition Strategy in Q3
Get great content like this right in your inbox.
Subscribe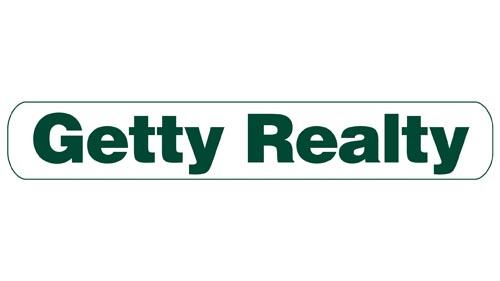 JERICHO, N.Y. — Acquisitions and redevelopments continue to top Getty Realty Corp.'s agenda.
The real estate investment trust, which specializes in the ownership, leasing and financing of convenience store and gasoline station properties, has added 39 locations and invested $75 million in the acquisitions year to date, according to CEO Christopher Constant. Seven of the 39 properties were just acquired in the third quarter of this year. 
"We continued to execute on our acquisition strategy during the quarter by adding seven high-quality properties to our portfolio, all of which are leased to strong corporate tenants," Constant reported during the company's third-quarter earnings call on Oct. 25.
"In addition, we completed our third redevelopment project of the year, which is a state-of-the-art, new-to-industry convenience and gas location," he said. "The completion of this project marks our sixth completed redevelopment [this year]."
And the Jericho-based company is not stopping there.
"We continue to grow our pipeline of projects as we believe this strategy allows us to unlock value in our existing portfolio and deliver superior returns by investing in well-located properties, while bringing new corporate tenants into our portfolio," Constant explained.
The chief executive pointed out that the volume of opportunities available for convenience and gas assets, along with auto-related properties, remains strong.
"We continue to see competition from both our [real estate investment trust] peers and other institutional real estate investors," he acknowledged, adding that Getty is "focused on acquiring high-quality real estate and partnering with tenants who share our commitment to the growth and evolution of the convenience and gas sector."
Getty is building up its pipeline of redevelopment projects and selectively disposing of properties that are no longer competitive as a convenience and gas location and do not have redevelopment potential.
INVESTMENT ACTIVITY CLOSE-UP
Getty acquired the seven properties in the third quarter for $19.4 million. Of the properties, six are part of the company's acquisition-leaseback transaction with the U.S. subsidiary of Applegreen plc. The Q3 deal marked the second portfolio transaction between Getty and Applegreen in the Columbia, S.C., market.
The properties complement Applegreen's existing portfolio in the Columbia market. Lot sizes average one acre, while the buildings average 3,900 square feet.
"We see this add-on to the Applegreen portfolio as an inherent value opportunity for them and us, and we expect to recognize initial full-year rent of approximately $1.25 million," said Mark Olear, Getty's executive vice president and chief operating officer.
In addition to the Applegreen deal, Getty acquired one property in Phoenix for $2 million.
As for its redevelopment program in Q3, rent began at one property — a raze-and-rebuild of a c-store/gas station property with Applegreen in Worcester, Mass.
"In this project, our total investment is approximately $1.4 million and we achieved an incremental return on our investment of 13 percent," Olear said.
"Year to date, this is our third completed redevelopment project. In aggregate, we have invested $4 million in six completed projects for an aggregate incremental return on investment of 16 percent," he continued.
Getty ended the quarter with 13 signed leases and letters of intent, which includes nine active projects, and four projects and properties that are currently included in its net lease portfolio, but will be removed from active leasing when various approvals required to commence construction are obtained.
The company's development pipeline currently includes a range of retail uses, such as enhanced convenience stores and gas stations, specialty retail like automotive parts and service, and quick-service and fast-casual restaurants.
"To date, we have invested approximately $3 million in these 13 projects and we estimate that the total anticipated investment for completion will be $11 million," Olear said. "We expect that substantially all of these projects will be completed over the next one to three years, with additional projects moving to rent commencement status before we close out 2018."
FINANCIAL RESULTS
For the third quarter of 2018, Getty's total revenues and revenues from rental property, which excludes tenant expense reimbursement and interest income, grew 18 percent to $34.7 million and 19 percent to $29.6 million, respectively, according to Danion Fielding, chief financial officer.
The impact of rent received from the company's investment activity in the second half of 2017 and 2018 year to date drove an increase over the prior year's quarter, Fielding noted.
Funds from operations for the quarter were $17.9 million, compared to $16.2 million in the third quarter of 2017. Adjusted funds from operations were $17.9 million, compared to $15.7 million in Q3 2017. 
"We are excited about our accomplishments year to date and about our outlook for the remainder of the year. We continue to benefit from the health and growth of the convenience store industry, stable cash flows received from our net lease portfolio and our conservative balance sheet," Constant said. "We're focused on managing our net lease portfolio, expanding our portfolio through acquisitions, and select redevelopment projects."
At the end of third quarter, Getty had 920 net lease properties, nine active redevelopment sites and nine vacant properties. Its weighted average lease term is approximately 11 years.