Goya Foods Bids Farewell to 'Don Joe'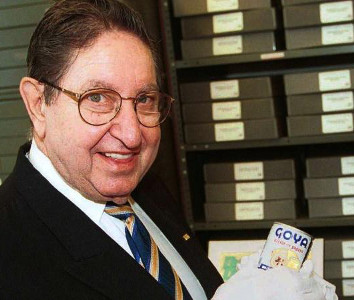 SECAUCUS, N.J. -- Joseph A. Unanue, former chief executive of Goya Foods, died June 12. Known affectionately as "Don Joe," he was 88 years old and lived in Alpine, N.J.
Unanue helped build the company his father founded into what is now the largest Hispanic-owned food company in the United States. Secaucus, N.J.-based Goya Foods currently has 1,200 employees and annual sales approaching $1 billion, and it is still expanding. The company recently broke ground on a new $127 million warehouse and headquarters in Jersey City, N.J.
Unanue's father, Prudencio, started Goya in 1936 after emigrating from Spain. Prudencio died in 1976, leaving ownership to his four sons.
A decorated combat veteran of World War II, Unanue joined the company in 1952, became its president in 1977 and then rose to the positions of CEO and chairman of the board. After leading the company for 27 years, he was succeeded in February 2004 by family members.
Funeral services are scheduled to take place at Barrett Funeral Home in Tenafly, N.J.