Greg Parker Named One of Georgia's Power Players
SAVANNAH, Ga. -- 2013 may very well be the year of Greg Parker. The president and CEO of The Parker Cos., which operates the Parker's chain of convenience stores, has been recognized yet again -- this time in a "Power Players" profile in this month's issue of Georgia Trend Magazine. The article talks about how Parker has influenced the c-store industry with his emphasis on loyalty, spirit of innovation, love of technology and commitment to customer service.
"Greg Parker has a pedigree of business ownership in the automotive fuel industry, but he might never have discovered his own genius for it if he had stuck with his post-graduate 'Plan A,' law school," the article explains. "Instead, he returned to Glennville after finishing his undergraduate degree at the University of Georgia in 1976."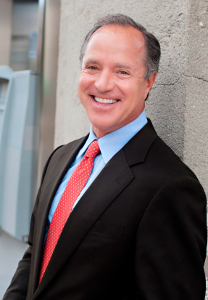 Greg Parker
As a convenience industry trendsetter, Parker currently serves on Pepsi's Retail Advisory Council and previously served on the Coca-Cola Retail Advisory Committee. He is a member of the World President's Organization and heads up an international CEO committee led by renowned economist Walter Zimmerman.
In April, Parker was honored by Convenience Store News as the 2013 Top Tech Executive at the CSNews CIO/Tech Summit in Chicago. He was also recently named Entrepreneur of the Year by the Savannah Morning News and Retail Innovator of the Year for the Southeast by The Griffin Report.
"Parker's stations are as famous for their style as they are for their substance," the Georgia Trend article states. "Yes, they sell gasoline, snack food and beverages -- Parker's is known for its 'Chewy Ice' -- but in a setting that's uncommon for convenience stores. Stores are bright and inviting, with open floor plans, Wi-Fi and, above all, impeccably clean bathrooms."
Parker's is also known for its Fueling the Community program, which gives back 1 cent of every gallon of gas sold on the first Wednesday of each month to public and private schools in every community where Parker's does business. The company's PumpPal loyalty program has also saved customers more than $3 million since its inception in 2011.
Parker personally gives back to the local community through his service on the board of directors for the Savannah Economic Development Authority and Memorial Health Foundation. In addition, he serves as chairman of the Mayor's Business Roundtable and supports a number of local organizations.
Parker's currently operates 29 convenience stores across Georgia and South Carolina, and plans to open additional locations in Beaufort, Jasper, Chatham, Bryan, Liberty, Effingham and Bulloch counties.