Handy Mart Founder E. J. "Buddy" Pope Jr. Passes Away
Get great content like this right in your inbox.
Subscribe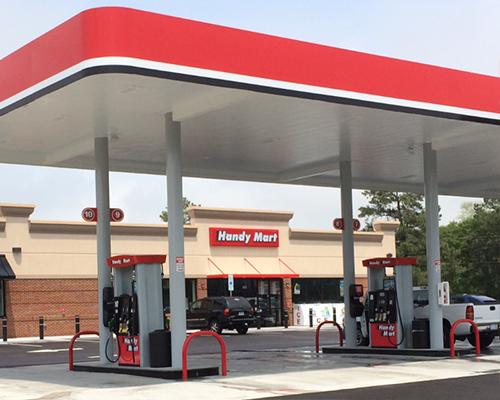 MOUNT OLIVE, N.C. — Emmett Judson "Buddy" Pope Jr., founder of the Handy Mart convenience store chain, died July 11. He was 87 years old.
After serving in the military, Pope joined his father in operating the family business. He worked in bookkeeping and delivery service for the E. J. Pope Coal & Oil Co. In 1957, he became a principal in the business and began operations in gasoline after signing a contract with a major petroleum company, according to his obituary. In 1960, the company was incorporated as E. J. Pope & Son Inc. after the purchase of a home heating oil business.
The company opened the first Handy Mart c-store in 1975. Today, 39 Handy Mart stores operate in North Carolina. The Pope family continues to own and operated E.J. Pope and its subsidiaries, Handy Mart and Pope Transport.
Pope was a graduate of the University of North Carolina at Chapel Hill with a bachelor's degree in business administration and served as a civic and community leader, including time on the boards of the Mount Olive Pickle Co., Mount Olive College (now the University of Mount Olive), North Carolina Petroleum and Convenience Marketers, North Carolina Aquarium, Goldsboro Country Club, Coral Bay Club and other local organizations.
Pope is survived by three children, three grandchildren and two great grandchildren. His family also acknowledged his personal assistants Wayne Jacobs and Mark Suggs for their loyalty and care in his final years.
Funeral services were held July 14 at the First United Methodist Church of Mount Olive.