11/13/2018
Harnessing the Resurgence of Packaged Beverages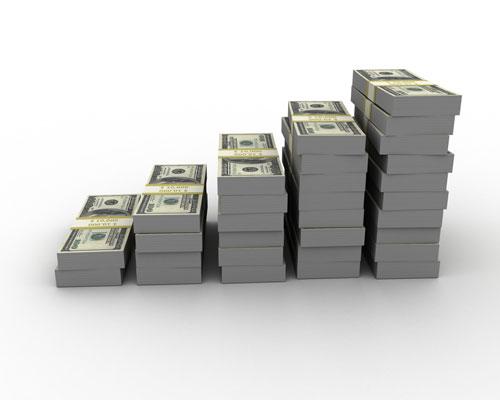 NATIONAL REPORT — Don't turn your back on packaged beverages unless you're prepared to get hit by a few waves. After a disappointing 2017, the category is pleasantly resurgent so far this year, when comparing results for the first half of 2018 to the first half of last year.
Judging from the dip in category sales last year, it appeared that convenience channel shoppers were moving away from artificially sweetened/high-carb drinks and turning to products with less sugar, lower calories and no artificial sweeteners. Sales of carbonated water and unsweetened sparkling brands were strong in 2017, while carbonated soft drinks (CSDs), enhanced water and sports/energy drinks were generally declining, noted Jon Fiondella, account director for Epsilon Agency, a data-driven marketing company.
"The trend seems to be shifting this year, as energy is becoming a focus for millennials and, importantly, for Gen Z," Fiondella said, adding that as millennials hit the workforce, the promise of renewed energy becomes more and more important to them.
"Gen Z, as a younger generation, seems less concerned with sugar, but they are still attracted to the energy benefits that brands are now promising," he said.  
Big brands have been seeing these trends coming and are innovating with new SKUs that meet the expectations of today's c-store shopper, Fiondella observed.
"We're seeing many new energy drinks, sports drinks and enhanced waters hitting the shelves, delivering on a 'better-for-you' promise with enhanced productivity," he said. "These brands are fortified with vitamins, extracts and energizing natural ingredients and are poised to revolutionize the packaged beverage industry."
The way Satoru Wakeshima, chief engagement officer at New York-based branding agency CBX, sees it, a few things have shifted over the past few years and had significant impact on the packaged beverage business. For one, people continue to seek healthier alternatives to CSDs — namely, beverages that can offer functional benefits and, most importantly, that taste good and are more interesting than just plain water. 
Another impactful shift: The energy drink market became oversaturated very quickly and 2017 was likely at the tail end of that explosion, he stated.
"But what was born out of that period is what's really interesting: the hybrid drinks that have emerged in the past year crossover all different segments of beverages," he explained. They're offering consumers familiar flavor profiles, nutritional and/or functional benefits, fewer calories — and, in many cases, providing these things naturally. 
Standouts in the Drinking Pool
Beverage options are at an all-time high, according to Wakeshima. "There are more choices than ever before, but more choices that meet our criteria for acceptance without the baggage. We have higher expectations for food and beverages than ever, and manufacturers are listening and responding quickly."
So, how can convenience store operators best harness the beverage resurgence?
The top developments currently trending in the category are:
Portfolio Diversity
All of the major beverage manufacturers have recognized that diversity in their offering is critical. Packaged beverage makers are meeting consumers' needs with a portfolio of product types and brands that meet what consumers want at any given moment, according to Wakeshima.
"Culturally, we've become so accustomed to having more choices than ever and, from a consumer's standpoint, beverages are low-investment, low-commitment," he said. "It's not a major decision, and people like to try new things. In the next year, we'll see more of what we've seen in 2017 and 2018, but with more blurring of product types, more hybrids."
Healthier Options
Healthier SKUs will continue to be prevalent in the packaged beverage category. "While health isn't necessarily a driver in beverage choice, we're starting to see Gen Z consumers elevate 'lack of unhealthy ingredients' as a criteria in their selection process," said Wakeshima. Many of the trends below are rising because of this.
Bubbles Sans Sugar
Flavored sparkling beverages continue to grow because they're able to provide the fun and refreshment that comes from their effervescence without the guilt of sugar or artificial sweeteners, observed Wakeshima. "Lightly carbonated beverages provide greater drinkability but offer a more interesting experience than still beverages."
"Greener" Drinks
Plant-based protein continues to be touted as a healthier alternative to dairy. Thus, plant-based drinks are emerging as a popular subsegment in packaged beverages.
Liquid Hybrids
Pairing fruit juice with water or tea continues to be a way to offer the familiar flavor profiles people love, but with significantly lower calories than pure juice. According to Mintel, 47 percent of consumers say their ideal hybrid drinks would be low in sugar. 
"At the Natural Products Expo East last year, there were so many new beverages with similar offerings — all-natural, low-calorie, slightly fruity waters with added benefits," reported Wakeshima. "These attributes have become table stakes in the hybrid beverage category. The standouts are the ones that actually taste good, not just 'OK' or 'better than plain water.' Our expectations are higher than ever and the bar continues to rise."
Click below to download our full report, "Riding the Beverage Wave."