Hess' Convenience Store Revenues Decline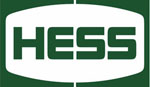 NEW YORK -- Hess Corp. reported today that its convenience store revenues dipped during both its 2011 fiscal fourth quarter and for the full calendar year, which both ended Dec. 31.
The petroleum retailer earned $290 million in c-store revenues for its latest quarter, compared to $298 million in Q4 2010 and $316 million during its 2011 third quarter.
Regarding 2011 in full, its convenience store revenues totaled $1.189 billion, vs. $1.213 billion during Hess' 2010 calendar year.
Hess operates 1,361 c-stores now, including Wilco-Hess branded locations. That number has remained relatively steady during the past year. Hess operated 1,362 stores during its 2010 fourth quarter and 1,358 c-stores in the third quarter of 2011.
"We faced a challenging economic environment," Hess Chairman and CEO John B. Hess said during this morning's earnings conference call. "Although our c-store sales were lower in 2011 than 2010, our year-over-year earnings were higher."
Overall, Hess said it lost $131 million for its Q4 2011. That compares to a net income of $58 million during Q4 2010. Hess blamed much of the loss on the closure of the Hovensa LLC refinery in St. Croix.
"Our financial condition remains strong," Hess said during the conference call.