Hess Teams With Boston Red Sox for $110,000 Donation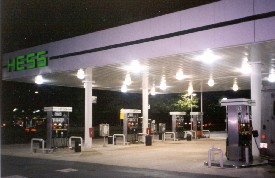 BOSTON – Through Hess Corp.'s Home Run Campaign with the Boston Red Sox, the Children's Hospital Boston's Trauma Program and the Jimmy Fund both received a $55,000 check from Hess Retail Territory Manager Terri Bean, at an on-field presentation at the Red Sox game Oct. 1.

Through the program, Hess Corp. pledged to alternate $500 donations to the two institutions for every home run hit during a New England Sports Network (NESN) televised Boston Red Sox game during the 2010 season. To date, 194 Red Sox home runs were televised by NESN, and Hess is rounding up its donation to a total of $110,000, according to the company.

"We're delighted to increase our support through our Home Run Campaign this year, thanks to a terrific offensive season by the Red Sox," Rick Lawlor, vice president, retail marketing, Hess Corp., said in a statement. "Hess has been part of this community for over a decade, and we've seen what a remarkable difference the Jimmy Fund and Children's Hospital Boston make in the lives of children with serious medical needs."

Since its founding in 1948, the Jimmy Fund has supported the fight against cancer in children and adults at Boston's Dana-Farber Cancer Institute. The Trauma Program at Children's Hospital Boston is a leading center in the treatment and care of injured children, according to the company.