High's for the Holiday Campaign in Full Swing
Get great content like this right in your inbox.
Subscribe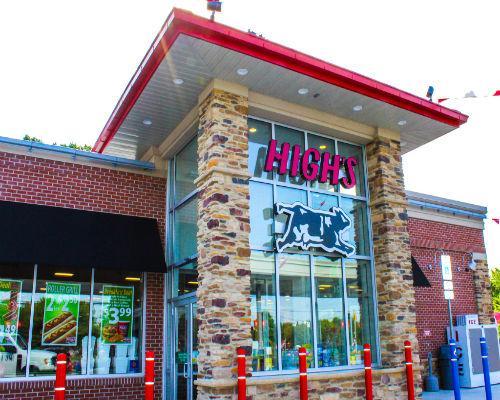 BALTIMORE — The holiday season is underway at High's as the retailer brings back its High's for the Holidays Campaign.
Kicking off just before Thanksgiving and running through Dec. 31, the campaign features special in store promotions, charitable giving events and gift-giving for their front-line employees.
Some of the holiday party-geared promotions include:
Eggnog half gallons and quarts of eggnog ice cream available two for $8;

12-piece bone-in chicken and family potato wedge for $12.99;

A Weekend Special including an eight-piece in-bone chicken for $7.99; and

$1 2-liter Coke Products.
On Nov. 30, High's corporate staff delivered gifts to each associate out in the field. Several employees gave up time outside of their normal work day to put together presents for all front-line associates, which included a unique High's/Carroll Fuel ornament and an ugly Christmas T-shirt that was designed in-house by a member of the retailer's management team.
All associates will wear their T-shirts as an approved part of their uniform until the end of the High's for the Holidays campaign. This is the second round of uniform shirts that were hand-delivered as a part of the convenience store retailer's ongoing employee appreciation celebrations.
The T-shirts will also be worn by those participating in the various High's for the Holidays events during the season such as a Christmas Tree Lighting outside of the retailer's store in Deale, Md., on Christmas Day in St. Michaels, The WBAL Kids Campaign and at the Game Day Firehouse.
High's and Carroll Fuel will also continue their annual participation in a food drive that benefits local families. Customers and employees can make food donations through donation boxes at each c-store location and outside the corporate office.
In addition, High's will work alongside WBAL and 98 Rock to support their fundraising efforts for the WBAL Kids Campaign and the Game Day Firehouse. The c-store retailer will provide coffee, eggnog and a few other holiday favorites during the Kids Campaign live broadcast at Valley View Farms on Dec. 20 and 21 . High's will also provide eggnog to make the featured drink at the Game Day Firehouse throughout the season. Proceeds from the featured drink will be donated directly to the Baltimore Firefighters Widow and Orphan Fund.
In 2012, Carroll Independent Fuel Co. acquired High's, which today operates 47 c-stores.