Hillary Rodham Clinton to Close Out 2013 NACS Show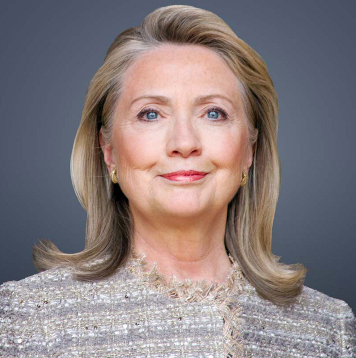 ALEXANDRIA, Va. -- Hillary Rodham Clinton will bring her political star power to this year's NACS Show.
NACS, the Association for Convenience & Fuel Retailing, announced that the former Secretary of State, senator, presidential candidate and First Lady will speak during the show's closing general session on Oct. 15, the final day of the four-day convention, which will be held at the Georgia World Congress Center in Atlanta.
"Secretary Clinton is one of the most recognized and significant leaders in the world today. She has played an integral role in shaping our collective future, both within the United States and on the world stage," said NACS Vice Chairman of Convention Pat Lewis. "Her presentation continues our long-standing tradition of having the world's top leaders share their insights and insiders' perspective at the NACS Show."
NACS began releasing speaker and events information last week. Business leader, motivational speaker and best-selling author Chip Conley will serve as the opening general session speaker on Oct. 12. He will share insights from his book, "Peak: How Great Companies Get Their Mojo from Maslow," and advise attendees on how they can motivate employees, customers and investors through peak experiences that address their higher, unspoken needs.
As CSNews Online previously reported, the 2013 NACS Show will be the largest ever. It will feature a 392,000-net-square-foot exhibition space and 1,050 exhibiting companies, of which 150-plus are first-time exhibitors.
The show will also include three days of general sessions and 53 educational sessions. The general sessions will be translated into Portuguese, Spanish and Mandarin Chinese, and select educational sessions will be translated into Portuguese and Spanish.
Full registration for the NACS Show is $295 for NACS retailer members and $495 for other retailer attendees. One-day registration is available at $195 per day for NACS retailer members and $295 per day for other retailers. Super-saver registration rates are available until July 31.