05/31/2018
How Boomshack Market Is Blowing Up the Perception of Bodegas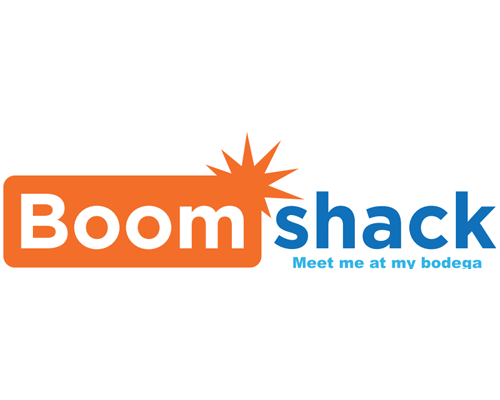 ST. PAUL, Minn. — Trish McGovern spent 20 years in marketing and information technology, traveling frequently to New York and other large cities. She drew inspiration for Boomshack Market from the neighborhood bodegas she shopped at and ate in while on the go.
Boomshack Market, which opened a year ago in St. Paul, is aptly named for its "quick-hit" convenience.
"The name came to me by thinking of someone saying, 'Boom! I just got that at that little shack! Can you believe it?'" McGovern told Convenience Store News.
A St. Paul native, McGovern set out to redefine convenience with her take on "the bodega."
Nestled in the heart of the city, Boomshack Market's footprint is similar to that of an airport store, in that it operates in a small space, has seating, and sells on-the-go items that are ideal for traveling.
Despite its limited footprint, though, Boomshack Market is unbounded by an eclectic, playful atmosphere. The store features a Boom Room café, a selfie station, and a "Tell us what YOU want!" communal bulletin board. The store's walls are adorned with iconic American movie posters handpicked by McGovern that highlight film and culture themes of the 1970s, '80s and '90s.
"The brand Boomshack is just fun. It's an uplifting place to come and it has worked its way into [customers'] lifestyles," McGovern expressed.
Making Fast Casual Fresher
Housed within the small, yet enticingly unique bodega is Boomshack Market's fresh, made-on-site food program. The menu was inspired by benchmarked data and trends tracked by McGovern's sister, who lives in England.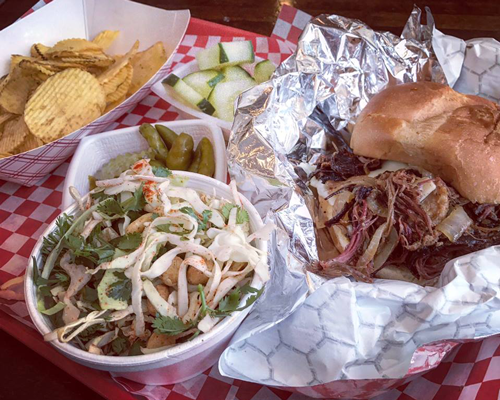 Hot-ticket menu items include Boomshack Brisket, The Boom Dog, and Deluxe Nachos. All of the offerings can be complemented with toppings from the Boom Up Bar, a condiment station that changes seasonally, but typically features relishes, sauces, pickles and side items like coleslaw.
"The Boom Up Bar is not huge, but it's enough to be three steps above a traditional gas station and convenience store offering," McGovern noted, adding that Boomshack Market prides itself on providing the freshest produce possible. The bodega receives fresh produce deliveries every other day when store traffic is bustling, and once a week when it's slower. 
"I always say we make fast casual fresher," the single-store owner expressed.
Other components of Boomshack Market's foodservice and beverage offer include:
The basics, like fresh-brewed coffee;

Nearly 300 varieties of packaged beverages;

Protein snack boxes that are assembled in-store and combine jerky, mixed nuts and a hardboiled egg;

Proprietary private-label Boomshack bottled water that uses triple-filtration; and

Grab-and-go options like the American Gigolo (a chef's salad), Accent on Asian (a noodle salad) and the Southern Delight (a chicken salad).
The retailer plans to introduce soft-serve ice cream this summer. The closing of a Dairy Queen down the block, coupled with the fast-service window at Boomshack Market, presents the opportunity to roll out the offering, according to McGovern. Last summer, she tried hand-scooped ice cream, but "it caused too much brain damage" and wasn't profitable for the business. 
Other new offers are also in the pipeline for Boomshack Market. McGovern and her sister are currently working on a line of bottled water called "Boomshack Water for the Northerner," a vitamin-D enriched beverage. Additionally, they're developing a line of fresh-to-go food called Luxe Café Américain. The line is intended to be more upscale, so it will have a higher price point and feature a different label than Boomshack.
Other amenities customers find at Boomshack Market are:
Indoor and outdoor seating featuring steel café tables and chairs;

A miniature newsstand;

Delivery via Bite Squad ($20 minimum purchase);

Farmer's market flowers on Thursdays; and

Small pharmacy items.
"Our customers are as loyal as can be because they like the experience," McGovern said. "While products may be similar to traditional convenience stores, the experience is tremendously different with our visuals, our signage, our social media and our customer experience."
For more on Boomshack Market, including its expansion plans, check out the April 2018 issue of Convenience Store News.