How C-stores Can Protect Their Tobacco Business
Get great content like this right in your inbox.
Subscribe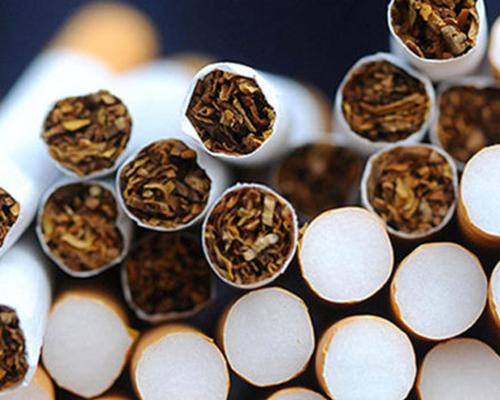 NATIONAL REPORT — In April, convenience store industry insiders gathering at the 2018 NACS State of the Industry Summit heard 7-Eleven Inc.'s Alan Beach caution them not to turn their backs on cigarettes.
That may seem like a no-brainer. However, as the convenience channel moves away from its traditional cokes-and-smokes reputation and toward fresh and healthier offerings, it is easy to overlook the cigarettes category — with its diminishing volumes and tight margins.
"You can't ignore this. We need to protect this; it is what got us here," Beach urged.
Yes, it is true cigarettes have struggled historically. The category was relatively flat in both average sales per store and total industry sales in 2017, according to the latest Convenience Store News Industry Report. Still, cigarettes ranks No. 1 among in-store merchandise by a long shot, capturing 29.82 percent of all in-store sales in 2017 (down from 30.11 percent the prior year).
That alone should make c-store operators sit up and pay attention.
While Beach was talking specifically about cigarettes, his advice can apply to tobacco as a whole. According to the CSNews Industry Report, other tobacco products (OTP) ranks fourth among merchandise, at 5.62 percent of in-store sales last year — and growing.
"Tobacco continues to be really important, particularly to the convenience retailer, by far," echoed Don Burke, senior vice president of Management Science Associates Inc.
Looking at total nicotine consumption, Management Science Associates found declines of 0.2 percent and 0.3 percent, on average, over the past few years. Recently, total nicotine experienced a greater decline, by about 0.8 percent, driven not by consumer activity but by higher state excise taxes in California and Pennsylvania, Tobacco 21 ordinances and flavor bans, Burke explained.
"We are seeing a little bit greater decline; however, that decline is still less than 1 percent," he noted. "Tobacco continues to be a very important category, and we project that it will be for many more years."
Playing Defense
When it comes to tobacco sales, dollar stores are the competitors to watch, Burke cautioned.
"The dollar channel really is the greatest threat to convenience because one, they have the greatest number of stores of any other class of trade as compared to convenience. They are the next most popular type of store in the U.S. They have more locations than drug, mass merchandisers or grocery. Just from that angle, they are a threat," he explained.
And two, dollar stores are starting to carry tobacco items.
"In fact, the dollar channel is experiencing quite a growth in most of the tobacco categories, but they still haven't quite figured out the right product mix," Burke said, noting that dollar stores have made a lot of changes in the types of products, brands and items they carry.
"They are not as big a threat yet as they will become, but once they figure out the right tobacco items to be carrying in their stores, they likely will be a fairly big threat to the convenience channel," he said.
Across all OTP segments, the only one in which dollar stores have declined is roll-your-own; in every other area, dollar has been growing quite considerably, Burke cited.
In the convenience channel, roll-your-own and little cigars join cigarettes in showing declines on the backbar. Other than that, every other segment is growing well.
Not Without a Fight
Therein lies the reality that convenience store operators need to protect their tobacco category, and the strategy to do that is twofold: assortment and OTP.
"In a study we did in the past several years, we found that about 30 percent of convenience stores are able to increase their tobacco category sales each year. They typically do it by carrying the right products. That's actually critical," Burke said.
He suggests retailers scout their competition, particularly dollar stores.
"If dollar stores are going to be stealing share from convenience, go look at what products they are selling and make sure you are carrying at least those products within your store," he said.
"Make sure you are carrying the right number of SKUs, the right number of products and the right amount of selection. When consumers shop convenience, they are looking for selection," he added.
In terms of assortment opportunities, Burke highlighted a few:
C-stores need to embrace the large cigar segment, which has one of the greatest growth rates of all the tobacco segments. "One of things we found recently is that pre-priced items, which most convenience stores don't like, have helped this category considerably," he noted. If a retailer does not want pre-priced items, then it needs to offer a range of price points within the large cigar segment to meet consumer demand.

Moist smokeless is another tobacco segment that convenience stores need to be in because it continues to grow by about 2 percent a year.

The third way to build the category is to take advantage of consumer interest in the vapor category, particularly in the vaporizers that typically retail for $20-plus, Burke explained. "That's a high cash-register ring for the tobacco category and contributes considerably to revenue growth in convenience," he said.
Click below to download our full report, "Protecting the Backbar."