How to Prepare for Labor Law Changes
Get great content like this right in your inbox.
Subscribe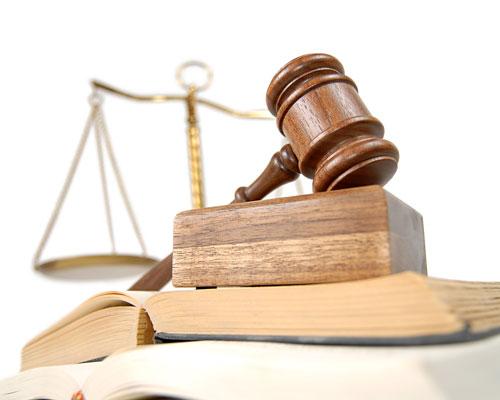 Last month, Oregon Governor Kate Brown (D) signed into law a bill colloquially known as the "Fair Work Week" law. Various sections of this law will go into effect over a two-year span from 2018 to 2020, so companies in the state are gearing up for the impending changes.
With more and more states following Oregon's lead, we could be seeing more and more laws like these pop up nationwide. If that is the future reality facing retailers, restaurants and hospitality providers, then employers should be aware of the changes that labor laws like these will bring.
Let's break down the three biggest adjustments that Oregon companies fitting the requirements of this bill — retail, restaurant or hospitality employers with 500-plus employees — will face after the law goes into effect:
Employee's right to input into work schedule

: This requirement guarantees an employee's right to identify limitations or changes in their availability.

A good faith estimate of work schedule

: Upon hire, the employer will have to provide a new employee a good faith estimate of his or her work schedule, so that they have a good idea of expected hours of work ahead of time.

A voluntary standby list

: With this change, an employer has the option to maintain a list of voluntary employees whom the employer can request to work in times of increased demand.


 
With new requirements facing them, employers must create a plan to comply with the legislation.
How Can Technology Help?
With technology that allows for quick and easy communication with their employees, companies should be able to effectively navigate changes like these without running the risk of non-compliance.
Here are two ways tech will be invaluable for employers implementing this law:
Standby list

: The Fair Work Week law allows companies to maintain a list of standby, voluntary employees from which they can pull extra staff when customer demand is higher than expected. Technology that allows for easy and accessible organization of and communication with this list will help employers avoid being short-staffed and underprepared.


 

Quicker communication

: Through this law and other similar laws currently being considered in various state legislatures, employees will be guaranteed the right to provide input into their schedules. Digital platforms with open channels of communication between employees and employers would allow companies to address their employees' feedback with real-time schedule changes. Less waiting for schedule confirmation via text or email means better informed, engaged and empowered employees.


 
If this law is indicative of a future trend affecting not only restaurants, retailers and hospitality providers in Oregon, but rather companies in all industries across the nation, then employers fitting this bill should prepare themselves for changes like these. States are moving toward fair labor laws that allow for greater employee autonomy in things like their overtime pay and schedules.
By using technology that is specifically geared toward empowering employees and providing channels for quick and easy communication, companies will easily be able to comply with and implement changes like these.
Mike Zorn is vice president of workplace strategy at WorkJam.
Editor's note: The opinions expressed in this column are the author's and do not necessarily reflect the views of Convenience Store News.