Hurricane Florence Has Little Impact on Gas Prices
Get great content like this right in your inbox.
Subscribe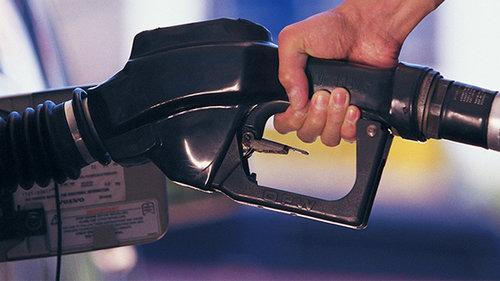 WASHINGTON, D.C. — Prices at the pump held steady at an average $2.85 per gallon this week despite Hurricane Florence battering North Carolina and South Carolina.
According to AAA, gas prices showed little movement because, unlike the Gulf Coast, the Carolinas is only home to pipelines and terminals, not refineries.
Before the storm made landfall on Sept. 14, the Energy Information Administration (EIA) reported the Lower Atlantic Region's total gasoline stocks — which includes West Virginia, Virginia, North Carolina, South Carolina, Georgia and Florida — measured at 27.9 million barrels. That is 10-percent higher than the five-year average for this time of year.
"Gasoline stocks in the hurricane-impacted area are healthy, but delivery of gasoline will be an impediment to meeting demand in coastal areas this week," said Jeanette Casselano, AAA spokesperson. "As power is restored, water recedes and roads open-up, we will have a better idea of how quickly fuel deliveries can be made to gas stations in the area. And while fuel availability at stations is a concern, AAA expects station outages to be short-lived."
According to the Department of Energy, states are working closely with the industry to expedite resupply shipments to impacted areas.
Mid-Atlantic and Northeast
Hurricane Florence did drive gas prices up in North Carolina (3 cents) and Virginia (1 cent) this past week. On the other hand, all the other states in the Mid-Atlantic and Northeast region saw prices decrease by a few cents or remain stable.
For motorists in coastal parts of North Carolina and Virginia, fuel availability post-Hurricane Florence is a concern. As residents evacuated, panic-buying and tank-topping set in, leaving some gas stations with low to no fuel at their pumps, according to AAA.
The positive news is that Mid-Atlantic and Northeast regional gasoline inventories sit at a healthy 66.7 million barrels, which is not only the second highest inventory level recorded for the region this year, but a level not seen in the Mid-Atlantic and Northeast region since March 2016.
The Top Expensive Gas Markets in the U.S.
Hawaii ($3.77)

California ($3.64)

Washington ($3.38)

Alaska ($3.31)

Oregon ($3.26)
The region has adequate supply on-hand, and, weather-depending, could be a resource to assist with resupply in the hurricane-impacted area, once water levels subside, roads are passable and power is restored.
South and Southeast
Hurricane Florence pushed up South Carolina's state gas price average by just 1 cent on the week. Otherwise, pump prices for the majority of the South and Southeast are getting cheaper or seeing no change. Florida saw the largest drop of 3 cents during the last seven days while a 1-cent drop was seen in Texas, New Mexico and Louisiana.
Great Lakes and Central
As area refineries undergo maintenance, state gas price averages in the Great Lakes and Central region are as much as 5 cents more expensive since Sept. 12: Iowa (5 cents), Nebraska (4 cents), Ohio (4 cents) and South Dakota (3 cents).
Only Missouri ($2.61) and Kansas ($2.66) saw a drop in pump prices on the week.
On Sept. 16, there was a 32-cent difference in the most expensive state gas prices in the region carried in Michigan at $2.93 and least expensive at $2.61 in Missouri.
Rockies
On the week, motorist were playing less in Utah (down 2 cents) and Idaho (down 1 cent). According to AAA, gas price averages across the Rockies states are mostly moving toward a return to pre-summer pump prices.
West Coast
The West Coast remains the nation's most expensive region for retail gasoline, with six of the region's states represented in the nation's top 10 most expensive list. Hawaii ($3.77) is the nation's most expensive market, followed by California ($3.64), Washington ($3.38), Alaska ($3.31), Oregon ($3.26), Nevada ($3.20) and Arizona ($2.87).
Prices in the region remain relatively flat compared to last week, except for a 1-cent jump in California and Arizona.