Hurricane Preparedness Starts With a STORM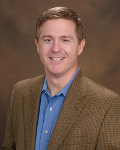 Hurricane season began June 1 and will last for six months. The National Oceanic and Atmospheric Administration (NOAA) predicts 2013 will be an above-average year for tropical storms and hurricanes. NOAA estimates anywhere between 13 and 20 named storms (sustained winds of 39 miles or greater) and between seven and 11 hurricanes (sustained winds of 74 miles or higher), with three to six of those storms possibly becoming at least a Category 3 (111 miles per hour or higher winds).
Contrasted against seasonal averages of 12 named storms, six hurricanes and three major hurricanes, communities, businesses and governments are on notice for 2013.
The devastating, crippling and deadly nature of these storms is without compare. Hurricane Sandy, which hit the New Jersey coast on Oct. 29, illustrates this fact well. According to the National Hurricane Center, Sandy impacted 24 states, caused 72 deaths and generated more than $50 billion in damages. It also left more than 8.5 million customers without power.
After the storm hit, recovery was slow – hampered in large part by scarce fuel supply in the region. Where there was fuel, people queued for blocks. Fuel rationing was ultimately imposed as scarcity persisted for weeks after the storm. In fact, 75 percent of New York stations were still unable to dispense fuel 10 days after the storm hit.
The risks these storms present to communities and business continuity is real. As such, it is essential that retail and commercial buyers of fuel take steps to prepare for severe weather. The following acronym, STORM, encapsulates these steps:
S: Secure secondary and tertiary supply options. When severe weather hits, sudden and sustained supply disruptions are common. They can occur due to pipeline or refinery shutdowns, terminal closures, demand spikes, blocked roadways or distributor unavailability. When supply is constrained, suppliers will fulfill their contract obligations first (vs. the spot market) and as best as they are able. The more "optionality" a buyer has in contracted supply, the greater the chances they will secure fuel when others cannot.
T: Top off tanks. If there is the possibility that extended periods of constrained supply will result from severe weather, it is prudent to fill tanks ahead of bad weather so that inventories can sustain the fuel buyer until additional supply becomes available again. Since a just-in-time replenishment strategy with lower average inventory levels is the fuel buyer's modus operandi, keeping tanks full is an acceptable precautionary step as it provides temporary relief until supply and demand patterns return to normal.
O: Obtain backup generators. Severe weather can cause widespread power outages. Residents who lived through Hurricane Sandy in the Northeast or Ike in southeast Texas know it can take days or weeks before power is restored. As power is required to pump fuel, generators ensure fuel retailers can provide gasoline and diesel throughout the weather event and during recovery efforts. Commercial companies can also get back to business more quickly, stemming lost revenue. First responders or businesses participating in cleanup efforts, such as waste management companies, actually require immediate access to fuel as the lack of it hampers their ability to operate.
R: Remain compliant with state anti-gouging laws. Although at times ambiguously written, many state laws prohibit excessive price increases during emergencies. It is important that fuel retailers understand the extent to which they can increase prices. After Hurricane Sandy, the New York State Attorney General sued scores of station owners who had price increases that greatly exceeded their costs of buying fuel. Although price increases are natural in an environment of rising fuel costs, there are limits that many states have set. New Jersey, for instance, limits prices increases to 10 percent above normal levels during an emergency.
M: Maintain constant communication with suppliers and carriers. Prior, during and after severe weather, fuel buyers who are in contact with the companies supplying and delivering fuel will increase their odds of maintaining security of supply. During severe weather, tanker drivers, for instance, are tending to their own families, which means fewer trucks are available to deliver fuel. Constant communication lets the buyer know whether fuel will arrive when needed, or give them time to make alternative arrangements.
Sudden constraints in supply can occur for other reasons than a hurricane. Sudden refinery shutdowns, for instance, can cause fuel buyers to scramble for supply. Retail and commercial customers saw this happen last fall in California when a refinery fire in Richmond, a refinery power outage in Torrance and low inventories in anticipation of the switch to winter blends combined to send gasoline prices and run-out rates soaring. The good news for companies, though, is that elements of STORM can help them secure desperately needed supply even in these situations.
STORM may prescribe what seems like obvious steps to take when preparing for severe weather or similar supply-impacting events, but they are not universally followed as evidenced by last year's hurricane-induced fuel shortages. Tropical Storm Andrea officially opened this year's hurricane season, drenching the Mid-Atlantic states. Fuel buyers in the crosshairs of these storms must plan and execute STORM ahead of severe weather. Not doing so can mean business disruptions that negatively affect their bottom line and can cause communities to take longer to get back on their feet.
David Zahn brings marketing, operations and technology experience to his role as vice president of marketing for FuelQuest. He has more than 20 years of enterprise software, SaaS and supply chain experience across multiple industries, including banking, information technology, oil and gas, retail and telecommunications.
Editor's note: The opinions expressed in this column are the author's and do not necessarily reflect the views of Convenience Store News.