ICE Agents Raid 7-Eleven Stores, Make 21 Arrests
Get great content like this right in your inbox.
Subscribe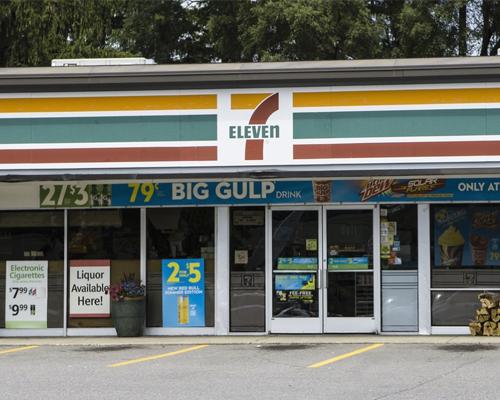 IRVING, Texas — U.S. Immigration and Customs Enforcement (ICE) agents arrived early Wednesday morning at 98 7-Eleven convenience stores in 17 states and Washington, D.C, to check employees' immigration statuses. They delivered audit notifications and conducted interviews with workers, reported the Associated Press.
The initiative was the largest operation against an employer since President Donald Trump took office, according to the agency.
Twenty-one people suspected of being in the United States illegally were arrested. The audits could lead to criminal charges or fines over the stores' hiring practices.
Store owners and managers have three days to provide information about their employees' immigration status.
Dani Bennett, spokeswoman for ICE, said Wednesday's operation would not be an isolated incident.
"We are going to be doing more of this work and dedicating more resources to make sure businesses are complying with the law," Bennett said. "This is a demonstration of our commitment to enforcing the law."
7-Eleven stores were temporarily shut down in California, Colorado, Delaware, Florida, Illinois, Indiana, Maryland, Michigan, Missouri, Nevada, New Jersey, New York, North Carolina, Oregon, Pennsylvania, Texas and Washington, as well as Washington, D.C., reported the Washington Post.
In response, 7-Eleven Inc. issued a statement saying that the company is not responsible for individual franchise owners' hiring decisions.
"7-Eleven franchisees are independent business owners and are solely responsible for their employees, including deciding who to hire and verifying their eligibility to work in the United States," the company said in its statement.
"As part of the 7-Eleven franchise agreement, 7-Eleven requires all franchise business owners to comply with all federal, state and local employment laws," the statement continued. "7-Eleven takes compliance with immigration laws seriously and has terminated the franchise agreements of franchisees convicted of violating these laws."
ICE called Wednesday's sweep a follow-up to the 2013 raid that prompted the arrests of nine 7-Eleven franchise owners and managers, as CSNews Online previously reported. They were charged with "conspiring to commit wire fraud, stealing identities and concealing and harboring illegal aliens employed at their stores," according to the organization. Eight have since plead guilty and were ordered to pay more than $2.6 million in back wages.
"Today's actions send a strong message to U.S. businesses that hire and employ an illegal workforce: ICE will enforce the law and if you are found to be breaking the law, you will be held accountable," said Thomas D. Homan, acting director of ICE.
Irving-based 7-Eleven Inc. operates, franchises and/or licenses more than 64,000 stores in 18 countries, including 10,900 in North America.