Immediate Need & Convenience Increasing Click-and-Collect's Allure
Get great content like this right in your inbox.
Subscribe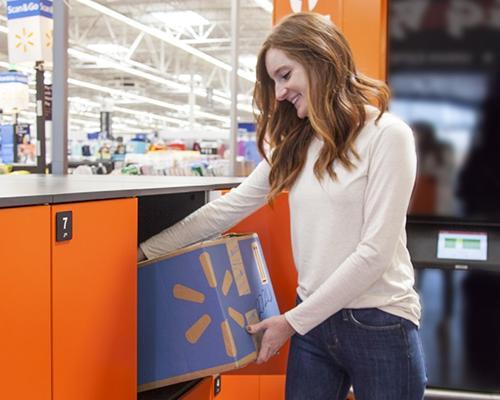 ROCKVILLE, Md. — Click-and-collect programs provide an added convenience for customers, and they also stand to boost a retailer's overall sales, according to new research. 
Upwards of a third of online buyers (35 percent) have taken advantage of the click-and-collect omnichannel option in the last three months, ordering a product/service online and then picking it up in-store. Of these click-and-collect shoppers, 34 percent purchased an additional item the last time they picked up an online order, and another 16 percent shopped the store but did not buy anything extra, according to Packaged Facts' new report, Walmart U.S. Strategies and Shoppers.
"Giving customers a variety of options allows traditional brick-and-mortar merchants to leverage their store locations in new ways, drive much-needed online traffic back into the store, and give consumers a broader range of shopping and purchasing choices that make the retail experience more convenient and puts more choice in their hands," said David Sprinkle, research director for Packaged Facts.
Click-and-collect gives retailers the opportunity to offer customers a convenient service, while also enabling them to show shoppers their ability to meet their immediate needs in-store.
The service can also boost sales at the point of order collection, and it can build loyalty among a more tech-savvy customer base, noted Packaged Facts' report.
Click-and-collect leader Walmart's success story includes a high customer tendency to purchase additional items in-store. Among the top reasons for this is Walmart's wide variety of SKUs. But there's also the retailer's new pickup towers.
"Placed inside the store, the pickup towers force online purchasers into the store, where purchasers cannot help but be exposed to a plethora of Walmart's goods and services, all within arm's reach," said Sprinkle.
Walmart, which accounts for where 42 percent of Packaged Facts' survey respondents picked up their last click-and-collect order, plans to have 700 locations with pickup towers by January 2019, up from 100 locations in January 2018. 
As for competitor Amazon's lockers, they've yet to catch on quite like Walmart's towers. However, with the mega e-retailer continuing its integration with Whole Foods Market, there's good reason to believe it won't be long before Amazon catches up.