Impact 21's Lisa Stewart Enters Conexxus Hall of Fame
Get great content like this right in your inbox.
Subscribe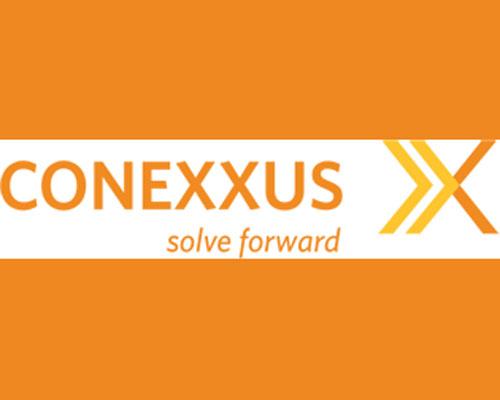 CHICAGO —Lisa Stewart, president and co-owner of Impact 21, was inducted into the Conexxus Hall of Fame for 2018 during its Annual Conference in Chicago, which took place from April 29-May 3.
The conference featured presentations by the industry's leading technology experts and management and included Conexxus committee and working group meetings to further data exchange standards in device integration, payments, enterprise integration, mobile commerce, supply chain and data security.
The Conexxus Hall of Fame was founded in 2011 to recognize technology development excellence in the convenience store industry. Inductees are industry pioneers who advanced the cause of the convenience and fuels retailing industry through the development and use of technology standards.
"Lisa has devoted so much of her career to benefitting the industry's evolution to management excellence," said Conexxus Executive Director Gray Taylor. "I have worked with Lisa for literally decades, and found no other person more focused on the operational excellence of our industry."
The Conexxus Nomination Committee recognized Stewart for exemplifying the long-term vision and dedication of the Conexxus mission, both personally and through her work with Impact 21. In particular, she was cited for her focus on growing relationships with retailers, suppliers, manufacturers and solution providers to help build business infrastructure and leveraging returns on investment for corporate and store-level technologies.
"I appreciate the incredible support I have received from my business partner, Lesley Saitta, and commitment from our Impact 21 team as they also support Conexxus and NACS in driving industry best practices," Stewart said.
Previous Conexxus Hall of Fame inductees and their company affiliation at the time of induction include: Teri Richman (NACS, the Association for Convenience & Fuel Retailing), John Hervey (PCATS), Greg Gilkerson (PDI), Bob Johnson (Pinnacle Corp.), Brad McGuinness (Verifone Inc.), Scott Hartman (Rutter's), Gene Gerke (Gerke & Associates), Henry Armour (NACS), Jenny Bullard (CST Brands Inc.), Loring Perez (Chattahoochee Oil Co.), Ann Dozier (Southern Wine and Spirits), Ann Seki (Chevron), Sharon Scace (WEX Inc.) and David Ezell (Verifone Inc.)
Conexxus is a nonprofit, member-driven technology organization dedicated to the development and implementation of standards, technologies innovation and advocacy for the convenience and fuel retailing industry.